Are You Optimizing the Benefits of your Social Business Profile?
A study from the Harvard Business Review Analytics Services report "The New Conversation: Taking Social Media from Talk to Action"  reveals that a large percentage of organizations are still hesitant to get serious about social. Two-thirds of users surveyed had no formalized social media strategy, and just 7% had integrated social media into their overall marketing strategy.

For those of you who haven't included a social media strategy to your marketing plan, here's how you can take advantage of some of them.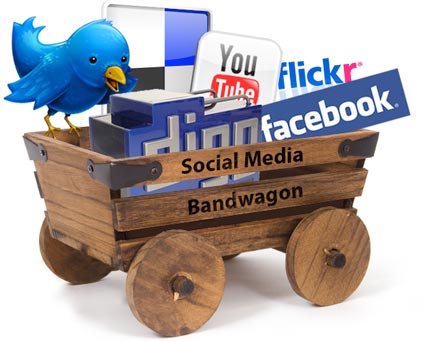 Google +

While Google plus is not as popular as Facebook, do you know that your business will show up quicker on Google's search results if it has an account on Google plus? That's a huge advantage especially if you want to gain better online visibility and acquire more fresh customers.

Aside from its SEO benefits, Google+ is integrated with other Google products such as Gmail  and Google Docs. When these three for example are used altogether, it provides your business with a remarkable variety of power-packed internal communications features.

Twitter

Can't seem to see the advantages of getting updates from twitter? You're not alone. Many business owners don't maximize the benefits of Twitter for their businesses since most of them don't know how.

For starters, Twitter gives you access to millions of insights which you can use to gather relevant market intelligence. You can collate ideas whenever people are talking about your industry, your competitors, or products and services similar to what you offer. You can tweet shareable information which your customers may find useful. Twitter also gives you a chance to extend your reach among mobile consumers. To know more about Twitter's benefits for your small business, read Huffingtonpost.com's 5 Ways to Boost Your Small Business Twitter Account.

Facebook

The Goliath of social networks needs no introduction and its features as we know provide many opportunities for businesses to touch base with their potential and existing customers.

After Mark Zuckerberg and his team announced yet another promising feature recently, it's probably high time for marketers and business owners to update their Facebook pages once again. Last week it launched Graph Search, while still in very limited beta, it enables users to search for people, places, photos, and things through information that's shared to them by their network of friends and connections. Think of it as a more personalized way to search the web.

Once Graph Search becomes available to all users, businesses that keep acquiring more likes on their pages are more likely to benefit from this new feature. The more likes you get on your page, the better your brand's chances of gaining visibility on this emerging search feature. If you haven't been paying attention to your own fan page, it's about time that you do so.

The toughest challenges for executives involve tying social investments back to the bottom line – measuring its effectiveness, linking social media efforts to ROI, and understanding the concrete difference social efforts make to the business. While they understand social media can be a powerful tool, most executives still aren't sure how
powerful.

It's true that the toughest challenge for marketers today is proving and measuring the concrete benefits of social media to increasing ROI.  But even if your social media efforts are not directly affecting your bottomline, it helps you strengthen your brand's connection with your consumers. And what else could be more powerful than establishing a mutually beneficial relationship with your market?

As Paul Gillin, author of The New Influencers says, "Conventional marketing wisdom long held that a dissatisfied customer tells ten people. But…in the new age of social media, he or she has the tools to tell ten million."