Let Our Experts Handle the Writing While You Build Your Brand
Extensive Writing Experience
Regardless of your industry, business size, or objectives, we'll provide fresh and relevant content to engage your readers by leveraging our experience helping companies develop their brands.
Cost Effective Writing Services
With 365Outsource.com, you get first-class work for a fraction of the cost of hiring internally. Benefit from our competitive pricing and eliminate overhead costs while still getting first class service.
Original & Quality Content
We produce only fresh, high-quality writing that brings value to your brand. Whether in the form of blogs, press releases, web copy, or social media content, we'll deliver completely original content.
Clear & Active Communication
It's easy to work with us. We foster professional relationships that promote clear, proactive, and constructive communication. The result is strategically targeted copy for your marketing campaign.
Content Writing Services We Offer
We drive traffic and engagement to your site by providing professional content writing services that are tailored to your niche and target audience.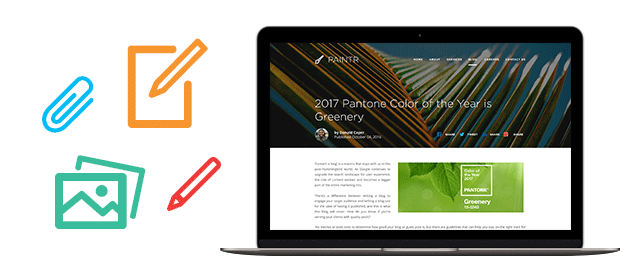 Articles
Our team is trained research based on your niche and specifications. Our writers craft content using relevant keywords to increase your Google rankings.
Blogs
Our writers know every nook and cranny, hidden detail, and trend in the content writing industry. We leverage our vast experience to write the best blog for your brand.
Web Copywriting
We write fresh content for your website and look for opportunities to improve the copy elsewhere. Keeping content fresh can improve search engine ranking.
Press Release
We write and publish 100% original, high-quality press release pieces to give you the best opportunity to increase publicity and build credibility on the internet.
Technical Writing
Whether technical articles, online help, user guides or product catalogs, our technical writers create the best visual or textual content for your customers.
Social Media Content
Maintaining social media can be time-consuming. Use social media to interact with your customers. We'll craft share-worthy posts to make your brand look good.
Why Choose 365Outsource.com for Your Content Writing Needs
If you're looking for an experienced team who can handle your content writing outsourcing needs quickly and efficiently, you've come to the right place.
•   Highly Trained Writers
Our writers are fluent in English and can accommodate all types of content creation.
•   SEO Expertise
With an SEO team to consult, our writers craft keyword-relevant content for your website.
•   Extensive Writing Experience
We hire writers with extensive writing experience or a bachelor's degree in a relevant field.
•   High-quality Content
Only high-quality copy, press releases, blog posts, technical articles, or product reviews.
Our Content Writing Process
1. Intake Form From Client
We provide you with an intake form, which you will fill out with all the relevant information about your business.
2. Subject Matter Research
Upon receipt of the form, we research and brainstorm for topics relevant to your business, industry, and target audience.
3. Drafting Content
Once our team has well-thought-out ideas, we draft compelling, high-quality, keyword-relevant content based on your niche.
4. Content Editing
After extensive review cycles performed by a thoroughly-trained editor, the result is an error-free piece that you will love.
5. Client Approval
We submit the edited content to you or your team for final approval or revision. You will always have final say on every piece.
6. Final Revisions
Once content issues have been addressed and your suggested revisions have been made, the final copy is ready for posting.
About our Writers and Proofreaders
Our team of writers and proofreaders are well-educated, trained, and experienced to handle any of your outsource content writing needs. Here's why they stand out:
Skill and Knowledge
Our writers are experts in various writing formats, including blogs, web copy, SEO articles, website and product reviews, even technical content. 
Flexibility
Our writers are flexible to work anytime, respond to your needs, and adapt to your business requirements without compromising the quality of results. 
Experience
With a Bachelor's degree in Journalism or English Literature, our writers are professional content producers. They have years of experience in SEO or related industries.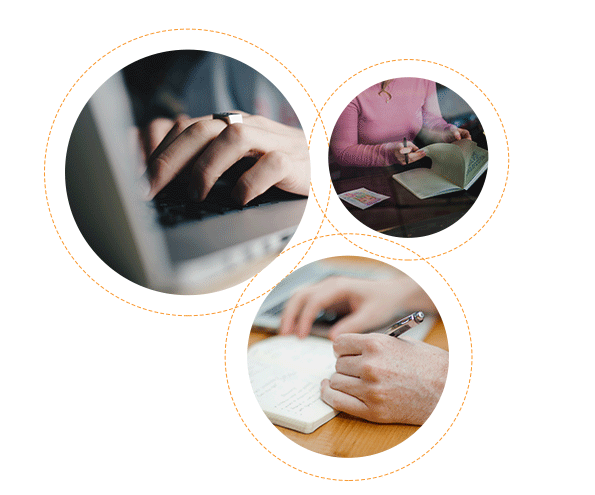 Benefits of Outsourcing Content Writing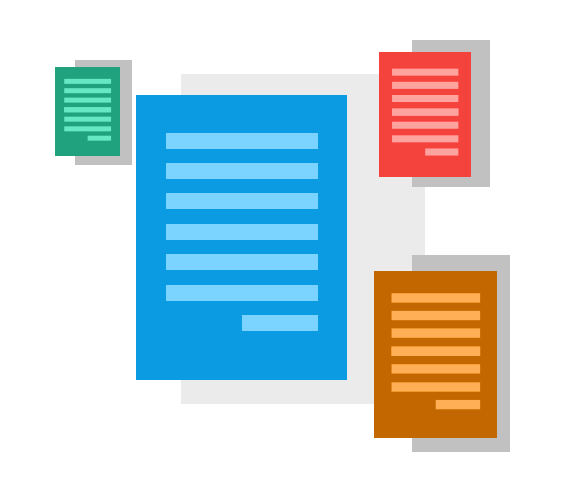 To be one step ahead of the competition, you need grammatically correct and well-structurally content and copy that is optimized for Google and other major search engines. At 365Outsource.com, our content writing services are intended to engage your readers and encourage sales.
Here are the benefits of outsourcing your content writing:
Cut Down on Costs
You get a group of writers capable of fully embracing your company's branding which is more cost-effective than hiring full-time employees.
Maintain the Best Practices in Content Creation
You can maintain a high level of quality across all types of content and various projects even if writing isn't your strong suit because it is exactly where we excel.
Get Better Results for Your Investment
Outsourcing content creation to professionals gives you more traffic, engaged readers, and more leads because the content is optimized to get better search engine results,.
Frequently Asked Questions
Q: How do I know that you will provide me with top quality content?
We have the talent, training, and experience to meet different challenges in content creation. We have experience in various niches, including SEO, technology, dentistry, and law, to provide you with well-researched, well-formatted, and high-value content.
Q: Does keyword research fall under the content writing package?
We have a dedicated SEO team that works with our content creation team to conduct fresh keyword research, but we can incorporate your existing target keywords as part of our regular content creation service – without any extra charges.
Q: What if I require revisions?
Our editors and proofreaders make sure that you get an accurate, error-free, and keyword-relevant copy in the style and format that you specified. We will send you the draft for your feedback, and we will be happy to help with minor revisions.
Q: Can I modify, adjust, or reformat the content?
You can. Once we're done with the content, we'll submit it to you along with the copyrights. You may publish, distribute, or resell your article in any way you deem beneficial to your business. We also offer guest posting services so we can handle your content publishing for you.
Q: How much do you charge for each service?
Our rates vary on the project type. We encourage you to request a quote to get a more accurate estimate for the product or service you need. Upon inquiry, we'll discuss with you the specifics of your potential order and its corresponding rate.
Q: How long does the process take?
The turnaround time depends on the project and service type and therefore, we're unable to give you an estimated turnaround time without knowing more about your needs. We'll give you the specific turnaround time and deadline once we've established your order.