Ensure the accuracy and security of your data with 365Outsource.com
Our team of data entry outsourcing professionals uses the latest technology to deliver the accurate and timely output your business needs to sustain efficient operation. Get to know our range of services.
High Accuracy Rate
We implement a stringent data entry process to minimize errors and ensure accurate and consistent information across all online and offline channels.
Guaranteed Confidentiality & Data Security
We take your information security seriously and handle each data entry outsourcing project with the highest level of care and confidentiality.
On-time Output Delivery
We value time as much as you do; our team works as quickly and efficiently as possible to prepare and deliver your encoded data when you need it.
Comprehensive Data Entry Services
Our data entry outsourcing and management experts can handle everything: data scanning, conversion, transcription, processing, indexing, and archiving.
The Best Data Entry Services On The Web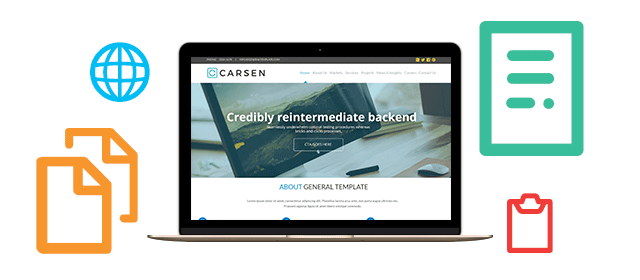 Offline and Online Data Entry
We offer online and offline data entry services for any industry. Whether we are entering directly into your database or transferring data offline, the service will be first class.
Image Data Entry
We make it easy for you to find, tag, sort, and manage countless images for business use. We can identify and convert images to meet your system requirements.
Mailing List Data Entry
Sending promotional and marketing emails to existing and potential customers accurately is important to raise awareness of your brand. Trust the experts from 365Outsource.com!
Text and Numeric Data Entry
You need reliable data entry service in the fast-paced business environment. We use innovative technologies, including OCR and ICR, to capture text and numbers.
Database Data Entry
You don't need to hire additional in-house encoders; our dedicated data entry specialists can complete the job in a cost-effective, timely, and professional manner.
E-book Data Entry
E-books are invaluable tools for sharing useful information and promoting your brand. Let us turn your existing scanned documents into digital content.
Handwritten/Printed Source Data Entry
Our data entry service team scans hard copies and analyzes handwritten documents to retrieve valuable information at a high level of accuracy. As always, with timely results.
Survey/Questionnaire Data Entry
We make sure your surveys and questionnaires convey the right message, so you can get the answers you need while focusing on accuracy of information and timely delivery.
Why We're The Data Entry Service For You
•   More time to focus on your business
Focus your time and energy on other things. We'll handle everything from data conversion and encoding to indexing and archiving.
•   We'll handle the tedious work
Encoding, retrieving, processing, and managing data is a time-consuming and overwhelming task. So let us do it for you!
•   Secure and Confidential
We ensure your data's secrecy and confidentiality using advanced technology and robust security measures.
•   Get a team of professionals on your side
We encode and process your data with industry-leading accuracy, consistency, and completeness.
We've streamlined our intake process what makes it easier for our team to balance speed and accuracy for your entire project. Our goal is to answer any questions by both parties before the project starts.
1. Receive and Understand the Client Data
Upload the files to a secure FTP, send them through email, fax, or courier service. We can also access through a web app or secure VPN.
2. Data Verification and Validation
We verify and validate the data to ensure accuracy and completeness. Any discrepancies are reported to the client and are resolved before we start.
3. Perform Data Entry
Data entry is performed only by specialists with years of industry experience – this includes online and offline data entry. Our experts are our best assets.
4. Process Data in the Designated Formats
Our team can encode or transfer your data in any format you require for your application. We're technical experts as well!
5. Quality Assurance
We perform a quality check to ensure the accuracy of client data. This involves comparing the completed work with the original file sent by the client
6. Transfer/Send Output to You
Once done, we send the completed files to the client through email, courier service, or fax. Clients may also access the files through a secure VPN or FTP.
About Your New Data Entry Specialists
365Outsource.com's data entry specialists can handle projects of any size and with any requirements. They have a wealth of experience encoding data and working with a variety of technologies. They are able to create databases, convert non-machine readable content to electronic format, index information, and encode printed data for e-books.
Our encoders will handle your data using the latest technology backed by a solid workflow making it readily available whenever you need it. We have some of the most talented, skilled, and experienced professionals in the industry. This assures you of quality service and reliable output. Our team works with utmost confidentiality to protect and preserve your sensitive data.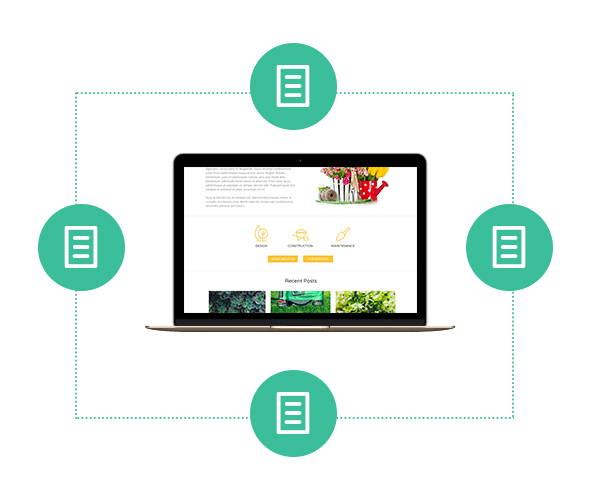 What's In It For Your Business?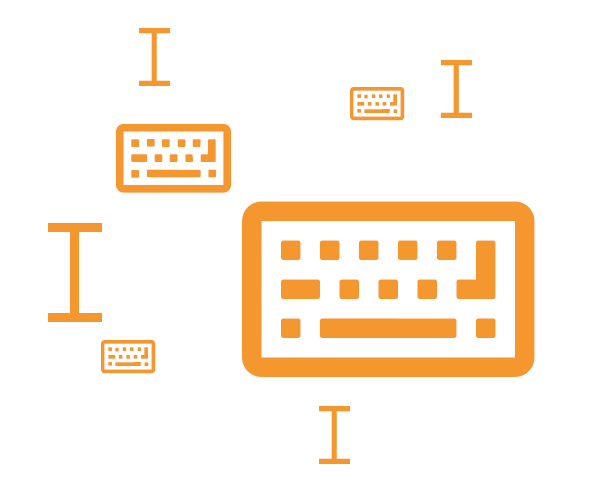 Data entry and management is a tedious process which is why many businesses outsource the services to providers like 365Outsource.com. Hiring a data entry outsourcing company helps reduce overhead costs because it eliminates the need for in-house encoders. The cost can be based on the duration and requirements of the project.
The work of our experienced data entry specialists speaks for itself. You can be sure that your data is handled, encoded, and processed safely and accurately. Data security is not an issue, as 365Outsource.com uses robust measures to keep your data safe and confidential.
Frequently Asked Questions
Q: In what formats will the completed files be available?
We work on and deliver files in different formats including text (*.txt), Word (*.doc), Excel (*.xls), Access (*.mdb), CD/DVD, Adobe PDF, or any other format you indicate. We can send the completed work through email, FTP upload, or courier service. For more information, please get in touch with us.
Q: What's included in your data conversion service?
We convert a variety of data into usable, flexible, and readable online content. Our services include document conversion, PDF conversion, catalog conversion, book/document conversion, and XML/SGML/HTML conversion. This ensures that you get the solution you need when you need it.
Q: How much do you charge for data entry services?
As a reputed data entry company, 365Outsource.com strives to keep the quality of work high and the rates low. We have a transparent pricing structure that includes management fees and employee costs. We discuss everything in the quotes we provide to clients. Contact us directly to learn more.
Q: How do I start using your service?
We are always ready to take on new challenges and handle new projects for our clients. If you need help with your business's data entry requirements, please let us know by filling out our online form or by calling our customer service numbers (US and Philippines). We look forward to working with you soon.
Q: Do you require a contract?
We don't require a contract because we want to give our customers the freedom to choose and stay. We're that confident about our service. Rest assured we will complete your data entry outsource and management project on time and deliver accurate output. Contact us today so we can get started!
Q: How long (or short) is your turnaround time?
We value our customer's time which is why we complete every project as quickly as possible. Our turnaround time depends on the type of service and the requirements of the project. We will discuss the schedule right after we get the details of your data entry project. We're standing by to hear from you!