Companies looking for a new way to increase their customer base look to the Internet. SEO outsourcing and cheap hosting plans combined are a cost-effective way to maintain a business website. However, that does not mean that the process is easy. Getting a website hosted and ready can be taxing, but the more difficult part is getting people directed to the site. This is what search engine optimization (SEO) is for.
What is SEO?
SEO is the collective term for the techniques used to direct traffic from search engines to a specific website. The primary difference between this and more general search engine marketing is that SEO does not require any fees be paid to the search engines. SEO requires the use of content management and targeted keywords that search engines can pick up. A typical SEO outsourcing package can also include adjusting a site's layout, design, and elements to produce something that would be easier for search engines to detect and "crawl" over. This makes the site more likely to appear on the search results for relevant terms.
What can SEO do for business?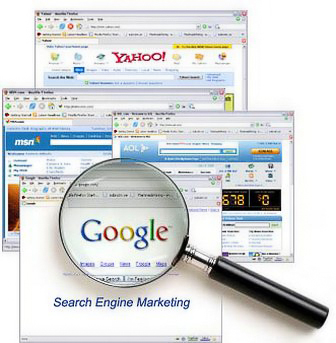 The increased prominence on search engines can translate into an increased awareness in the minds of potential customers. The more traffic a website gets, the more potential business there is. Some statistics claim that for every ten visitors to a site, one of them will result in a profit for the company. Other statistics may differ in the exact numbers, but all point to a conversion. Business process outsourcing for SEO can help increase the number of people browsing sites if done correctly.
SEO outsourcing in general is not guaranteed to lead to an increase in business. Search engines change their protocols and systems, which can potentially render previous methods futile. Depending on the competition present in any given industry, it may also be difficult to be indexed at a higher rank than other sites. SEO marketing teams are aware of these problems and experiment to find new techniques. These techniques, however, may not be as useful or effective in some websites as in others.
An excellent way to get the benefits without incurring a large expense is SEO outsourcing. Most companies simply cannot afford to have their own in-house SEO staff, which means that they need to outsource that function to a third-party provider. IT outsourcing in this manner also means that the business does not have to spend money to recruit and train personnel in SEO techniques and procedures. This allows the business the opportunity to select a company that has a good, solid background in the field to do the work for them. It saves them the time that should be devoted to the production of their actual merchandise or service.
Offshore operations for SEO from a third-party provider can save money for any business while also potentially increasing revenues. It is noteworthy that SEO outsourcing does not guarantee a translation into profits, but it can improve the viability and Internet presence of a business. The possibility for future profits increases, giving the business the tools for success.