Drive More Traffic to Your Site with Our Strategic Link Building Strategies
Your Own Team of SEO and Link Building Experts
Our SEO and link building experts are an extension of your team. We provide strategic off-page marketing to increase your site's authority.
The Latest Tools and Software
Versatile, agile, advanced – our tools and software combined with our SEO strategy equips your website for maximum competitiveness.
Monthly Reports and Deliverables
Our comprehensive link building analytics provide up-to-date reports on traffic and rankings to give you more confidence in your campaign's ROI.
Our Link Building Services
We put your site right where your customers are with a solid strategy for influencer outreach, content marketing, and submissions on high authority online publications. Our link building solutions highlight the best aspects of your business and make you easily visible to your target audience.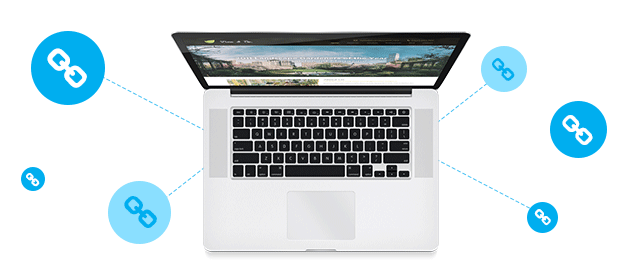 Editorials
Strengthen your content marketing foundations by building readership courtesy of our carefully crafted editorial articles that are informative, authoritative, and organically link worthy.
Local Citations
Getting mentions of your business online is more than just building links; our citation services leverage your brand to gain prominence and legitimacy in your market.
Video Marketing
Whether you prefer cinematic arthouse styles or more straightforward, informational clips, we guarantee that your brand's story will rack up likes and shares across the net.
Infographics
Striking, informative visuals always create organic shares and generate awareness for a wider niche – exactly what our infographics can do for your business.
Why Outsource Link Building to 365outsource.com
365Outsource.com's link building services perfectly suit websites that need a leap in search page rankings. Our link building methods feature custom-built packages that compete on appropriate levels, utilizing the latest software and top-rated online resources.
With 365Outsource.com, clients may acquire a full-package SEO link building solution, or choose only services that best address their campaign specifications. Our consultation services also include strategies for multiple industries and outsourced link building strategy outlines for webmasters.
Our content creation team produces first-class work that will positively reflect your brand. A veritable trove of content types meets an equally wide range of campaign specifications to complement your website's steady climb in search page rankings. We are fully aware that only meaningful, high-quality content earns the trust and respect of users; converting that knowledge into a clever and competitive link building strategy is our expertise.
How Our Custom Link Building Services Work
Our team of SEO professionals uses sophisticated systems to reverse-engineer certain functions which, we know are used to boost rankings. We provide a custom strategy for your campaign that includes creating quality content optimized for keywords, removing low-quality links that harm your site's rankings, and conduct an in-depth analysis of your campaign progress with execution tracking software and other advanced tools to tweak campaigns competitively.
1. Analysis and Research
We explore and assess your website's backlink portfolio, check for any low-quality links that might have pulled down your rankings, and replace them accordingly.
We do extensive research on high-ranking keywords for your niche and determine which combination of keywords target your audience most effectively for implementation. This type of strategy involves examining ranking keywords from competitors to discover links and target those domains in their respective campaigns.
2. Strategize
We develop a link building strategy for your website that factors in keyword research, fixes for faulty backlinks, and suitable, high-quality content that will point to your target pages. Adjustments will be made on a monthly basis to keep up with any changes in search trends or algorithms.
3. Execute
Our experts build links by creating client-specific content services, depending on the chosen strategy and types of link building schemes to ensure consistency throughout the campaign.
4. Reporting and Feedback
We provide monthly reports on the following: status of link building execution, keyword performance, amount of traffic generated by links, and page rankings for real-time analysis of the campaign's progress.
About our Link Building Experts
365Outsource.com employs experienced professionals who know the value of a high-authority online business presence. We have a dedicated team trained to create links on high-authority sites that provide real value to your website.. The fast-evolving nature of the SEO industry propels link building strategies to new heights; we strive to keep our expertise in pace with these developments.
Our quality link building services go through comprehensive in-house management by trained team leaders, meticulous quality assurance specialists, and experienced editors.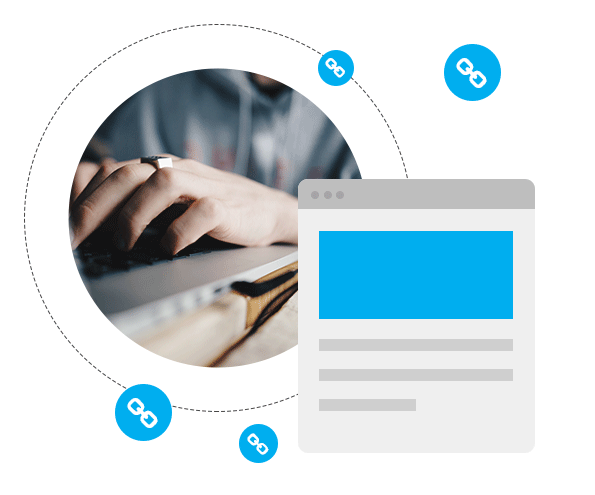 Benefits of Link Building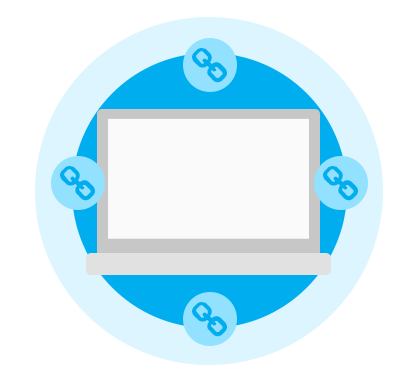 SEO link building is an essential part of your digital marketing efforts. Making a website rank on search pages gives it an undeniable edge among Internet users and potential customers.
Google uses inbound links as one of factors when it comes to site rankings. If many pages with credible content and resources point to your site as a resource, it sends ranking signals that tag it as an authoritative site, allowing the site or its pages to get first page rankings.
It is important to remember that link building does not mean creating tons of links; effective link building emphasizes getting links from high-quality, reliable, and authoritative sites.
This process also strengthens your relationships with other relevant websites in your industry to highlight the value of link building further. This builds long-term relationships that will shape your business as a trusted online resource, with plenty of other authoritative sources validating that status.
Frequently Asked Questions
Q: Why shouldn't I build the links for my website on my own?
Link building takes skill to master and implement, and while it is possible to undertake the task yourself, it is immensely time-consuming. Outsourcing link building to a dedicated link building company like 365Outsource.com gives you peace of mind so you can focus on what matters the most – running your business.
Q: Wouldn't hiring an external partner be expensive?
365Outsource.com is equipped with extensive knowledge, tools, skills, and experience in building high-quality links at a much faster rate than most in-house teams. Doing it yourself will cost more money and precious time, as opposed to having an outside expert build the same amount of links. With our expertise, we will gladly create an aggressive link building campaign that will maximize your allotted budget.
Q: Who should I contact if I need assistance with the website?
Our in-house team of highly trained and experienced writers, proofreaders, and designers creates quality content for linking purposes. We provide content for specific campaign requirements, such as blogs, editorials, online publications, videos, and infographics. Regardless of your link building package of choice, our team ensures only first-class content that will represent all the qualities of your brand.
Q: What are backlinks and how do they benefit my campaign?
Backlinks direct users to your site. There are three types of backlinks, each serving a unique purpose: incoming links, outgoing links, and reciprocal links. Incoming links come from other websites that direct to your site using your URL. They potentially increase traffic to your site and affect search rankings depending on the link relationship or the content quality of the linking site. Outgoing links are your own website's links pointing to other locations that serve as further reference for users. Reciprocal links are a combination of incoming and outgoing links that two related websites swap. This link type provides valuable information for users and increases search engine rankings.
Q: How long will my link building process take?
Turnaround time depends on the campaign type and the package/services preferred by the client. Talk to our experts to get more details about the timeframe of your campaign, and we will work out an effective strategy to create quality links at your preferred pace.