Grow Your Business, We'll Do the Work
Cost Effective VA Services
Eliminate the need for additional office space and equipment. Minimize the cost of training, payroll taxes, employee benefits, and recruitment.
Highly Trained and Tech Savvy
Our virtual assistant services are run by a team of individuals with in-depth knowledge of business management. Our VAs are skilled at different tools and systems.
Process and Workflow-Oriented
When you hire a personal assistant through us, you'll get a staff who follows your business workflow, so you can be assured of efficiency in every task.
Our Virtual Assistance Solutions
365Outsource.com provides a wide range of daily tasks to boost your business productivity.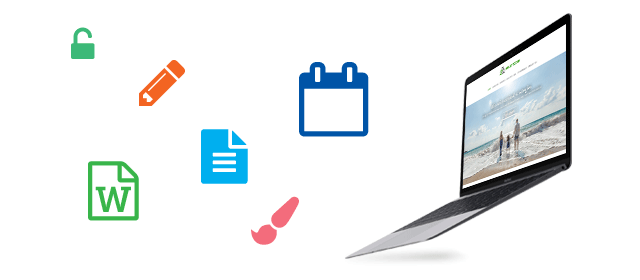 Basic office administration
Our virtual assistants will keep your office workflow organized, making sure you don't miss any meetings or appointments.
Office document management
Need a file? Our online personal assistant makes sure everything you need is in one place, so you can requests documents with ease.
Transcription and audio typing
Our virtual outsourcing services will take care of converting your important meetings and audio files to reports for your business.
Booking and confirmation, voicemail and email management
No missed emails and calls. Your virtual assistant will coordinate your schedule and ensure all your mails and calls are answered.
Online marketing
What makes us different from other virtual assistant companies? Our virtual secretaries are equipped with marketing tools and strategies that put your business in front of your customers.
E- commerce and SKU management
To increase revenue and efficiency, e-commerce businesses need good SKU management. Our virtual assistant outsourcing services give you just that.
Proofreading
Your virtual assistant will make sure all your documents and reports are free from spelling, punctuation, and grammar errors to maintain a high level of professionalism.
Graphic design
Our virtual assistant will help bring your unique design ideas to life. Our team is well-versed in the latest design trends to help your business refresh its look.
Appointment setting
If you're too busy managing all your appointments, our online secretary will take care of coordinating your schedules to accommodate your important appointments.
Transcription services
A high-quality transcription solution is within your reach. You can trust your online assistant to provide fast and accurate transcriptions every time.
Research
Don't have time for research? Hire our online assistant, and we'll do the necessary research and fact-checking for any of your business processes.
Telemarketing
If you need someone on the phone to generate leads for your business, our virtual assistant in the Philippines will take on the job.
Presentations
Presentations by your virtual secretary will keep your audience engaged and drive your message home to your audience.
Why Outsource Virtual Assistance Services to Us
365Outsource.com is a premier virtual assistant company in the Philippines that handles your marketing, real estate, appointment setting, and other office job needs. Our services are a cost-effective solution for your business' operations, so you can trust us during your busiest seasons or for occasional projects when you need more people to assist you.
We support business growth
Our virtual assistance services can shoulder the increased operational tasks that come with expanding your business, so you don't have to worry about the escalating costs of maintaining full-time personnel.
Cut costs and increase savings
No need to worry about spending on training, payroll taxes, or space and equipment — our entire virtual assistance force is gathered in one location, so you can conveniently keep track of their activities.
A smart and reliable team for your business
Our virtual assistant services provide you with a resourceful and creative team for all your business needs – from data entry to graphic design.
Virtual assistance 365 days a year
Get competitive online virtual assistance all year round, optimizing the growth of your business at all times.
1. Launch
We offer free consultation services to get you started with our virtual assistance services. Once all your requirements are in, we'll proceed and set up your account.
2. Introduce
Discuss your specific VA projects and a detailed list of your requirements. We'll introduce you to a virtual assistant who can easily adapt to your business objectives.
3. Delegate
You can start delegating tasks to your VA once you've been introduced. Through our system, you can properly monitor their tasks and reports.
About Our Virtual Assistants
365Outsource.com's virtual assistants are highly skilled and tech-savvy individuals who can help your company keep up with the influx of business during peak seasons and for special projects.
We are experts when it comes to reliable office management, marketing, research, and other operational tasks that may be hindering you from attaining your goal of growth.
Our VAs are go-getters, equipped with resourceful, creative, and advanced communication skills to keep up with the daily demands of the job. When you choose us, all your delegated tasks will receive the utmost care and attention.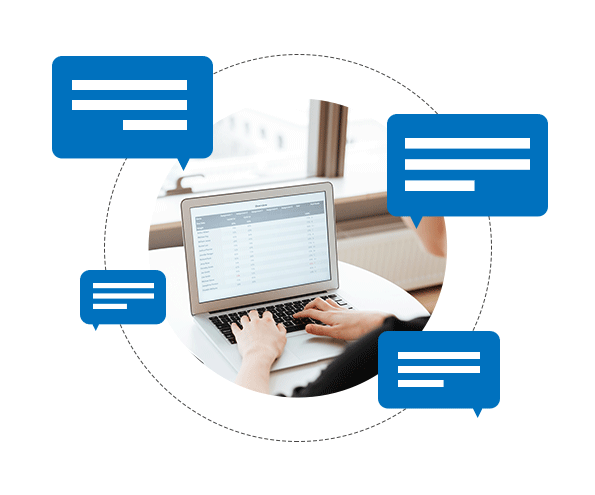 Benefits of Having Virtual Assistants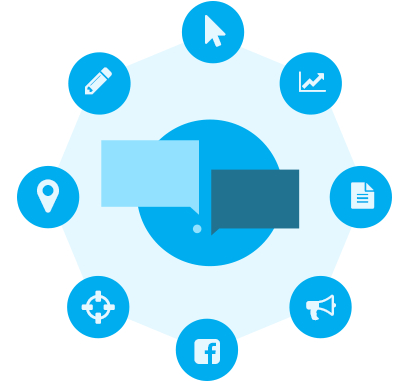 You acquire a daily advantage
Our VA services are available all year round. That means extra hands on board to push your business toward the growth you're aiming for.1. You acquire a daily advantage. Our VA services are available all year round. That means extra hands on board to push your business toward the growth you're aiming for.
More time for bigger ideas
Delegating back office tasks, such as data management, proofreading, and transcription, will give you more time to run the business and come up with creative ideas to increase your revenue.
You get more for what you pay for
Instead of hiring full-time employees, you can outsource virtual assistants offering the same service at the same level of quality.
No business downtime
Hiring and training full-time employees can result in business downtime which you can avoid with an outsourced virtual assistant.
Frequently Asked Questions
Q: What if I have more than a few tasks that I want to delegate?
You can discuss the tasks you wish to delegate to us, as well as your set of requirements; we will take care of finding the right VA to fulfill your management needs.
Q: What if I'm not sure of what I need?
Before you sign up for an account, we provide free consultation to help you determine the best avenue for your business, so you can achieve success and growth.
Q: How are you different from other VA companies?
Filipinos are known for fluency in the English language, which is why many businesses have long trusted the Philippines to provide hardworking professionals with excellent education and work experience for their outsourced business operations. The 365Outsource.com team also consists of individuals dedicated to delivering results.