Is your site no longer driving the right number of leads it used to get?
Take a closer look at your website and do a quick check on what is missing. Is your web design too static or outdated? Are you giving your site visitors the content they need? Is it properly optimized for search engines?
With all the sophisticated technology available to all of us, it's easy to find outstanding ways to bring traffic back to your site.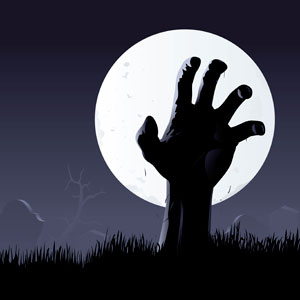 Here are 5 steps to help you drive more visitors to your site.
1. Blog effectively and consistently – A blog lets you provide your audience with free high quality content. If you don't have a blog, set up one. Write about topics that are directly related to the products or services you promote.
Remember, fresh, original, valuable, and timely content will give your customers more reasons to visit your site and keep reading. Consistency and content quality are essential to drive more people to your site and motivate them to keep coming back.
2. Optimize search engine marketing – Learn as much as you can about search engine optimization or seek the help of an SEO expert to help you evaluate and optimize your site the best way possible. I suggest you choose an SEO firm that has tons of experience in optimizing websites for small and enterprise-scale businesses.
Make sure your company information is easily seen online through maps (Google and Aple maps) and business listings to increase your web visibility.
3. Be active in social media – Setup a fan page on Facebook, create an account on Twitter, or build your circle of networks on Google+. Choose whatever social network you think works best for your business. Social media provides you an easy way to connect and build relationships with your customers.
Post big, colorful photos of your products, engage frequently in discussions within your social community, and use it to promote your blog entries to your target market.
4. Promote your website through online forums – there are lots of online communities to suit your niche. If your business is about pet grooming, search the top three forums for pet lovers on the web. Create an account on each of those sites and join in the discussion.
DON'T SPAM. Make sure you contribute in the conversation, answer questions when necessary, and promote your site subtly whenever there's an opportunity to do so. Some people include their URL in their signature, to allow them to advertise their website for free each time they post a comment.
5. Launch a Pay Per Click (PPC) Campaign – PPC when done right is a great way to drive traffic to your site, fast. The results can be immediate and will improve your ROI immediately. PPC requires professional skills and insights. If you have the budget, partner with an agency with proven expertise in PPC management.
Any of these given suggestions will bring traffic to your site – but don't expect astounding results if you don't take time to focus on it. Lead generation requires patience and consistency. If you committed on creating and nurturing more leads, then that's when you'll really begin to see the traffic rolling in.