Work With an SEO Provider You Can Trust
Dedicated Professional SEO Experts
Only our most seasoned SEO experts work on your site, to help reach its maximum potential.
Proven Track Record
Our talent is proven through the great results that we've provided countless clients over the years through our SEO outsourcing services.
Timely Feedback & Reporting
We know that great client-company relations come from maintaining effective communication. Regular intervals of communication updates on projects and campaigns allow more time for progress and performance.
Our SEO services increase your company's search engine visibility, drive quality traffic to your website and increase your search engine rankings.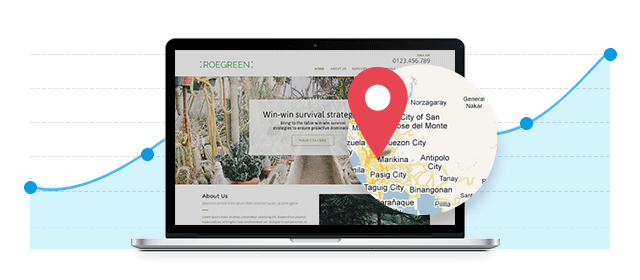 Organic SEO
How will your customers know if your business exists if they can't find you? That's exactly why we're here. We provide organic SEO outsourcing to help your business dominate the search results.
Local SEO
Local search results are changing at a rapid pace, with users searching on the go via devices that allow for real time results. Our Local SEO services can put your business right where it needs to be whenever a potential customer searches for your business in your local area.
Competitive SEO
A competitive niche isn't an excuse and it doesn't mean you can't outrank competitors. With our Competitive SEO outsourcing solutions, we can help your business rank in search results even in the most competitive industries. The competition won't stand a chance.
Why Choose Our Outsourcing SEO Service
365Outsource.com is quite popular for its work approach with offshore teams. Combining the power of our expertise, process systems, and up-to-date technologies, we fulfill all your online requirements. Through thorough attention to detail, our company culture spearheads the movement toward better SEO business operations.
Honest and candid. If the keyword you want is a little unrealistic – we'll tell you. It's not always apples to apples. We will do the research and recommend keywords that you can actually rank for and more importantly, convert. We can rank you for highly competitive keywords, but let's build your online presence first.
There are no catches. Some companies build out your links over time but if you stop paying, they'll remove everything built during your time together and suddenly you're back to square one. Even worse, they'll turn off your website or hold it hostage with them having full access and you losing everything. That's not us, we're the good guys.
We find other opportunities for you. For example if you're a dentist or restaurant who targets locally, we'll recommend a solution (Google My Business) so you can get geo-targeted local customers. We're not limited to SEO, we solve business problems with web solutions
Everything we build is yours. The work we've done for you stays with you for as long as the site exists.
Our digital marketing team is more than capable of handling various online projects and seeing them through all the way. From concept to implementation, you can trust us to get the job done.
Why Outsource SEO in the Philippines
The Philippines has been a significant player when it comes to business process outsourcing for over a decade. Filipinos are also known for fluency in the English language. Most, if not all, professionals, SEO experts, social media specialists, content writers, and even virtual assistants are educated and have great knowledge of the language. Communication is also easier since interactions can be done in flawless English with understanding and accuracy.
Filipinos are also known for being relentless when it comes to their work. They take considerable pride in pushing for quality and timeliness as they seek recognition for the professionalism and excellent work that they deliver.
The ease in communication and high-quality work that comes with cost effective pricing structures is what makes the Philippines the preferred choice for many businesses around the world.
It's not about having a website that looks good, it must deliver. Consumers search online BEFORE making a purchasing decision. A staggering 90% of customers only visit the first 10 websites listed. That number drastically declines as you move up the search results. Time is of the essence and by outsourcing your SEO requirements you can drive fresh leads daily to your business. The steps below outline our SEO outsource process:
1. Website Audit and Consultation
The first step is understanding where your business is today and how much presence it has online. The SEO audit will identify everything that currently works, on-page improvements that can still be implemented and further opportunities that we can leverage to further your site's performance. Together with a well-planned link building strategy, your site's success is already on track for success.
2. Keyword Research and Structural Analysis
The right keywords at the start will determine the pace and the amount of traffic we drive to yours. By setting the right foundation and finding the right blend of search intent and volume behind every keyword, we achieve results much faster than expected.
3. On-Page Content Optimization and Implementation
With a 96% retention rate, our pay for performance model guarantees ranking success. You get high-quality content that targets visitors at various stages of the sales funnel to drive more conversions. From informational all the way down to transactional, we understand exactly how your content needs to be placed on your site.
4. SEO Strategy Development
Where your business is today affects the strategies implemented. We provide proven SEO strategies that follow search engine guidelines to boost rankings and get your site in front of customers.
5. Link Acquisition
Link building is one of the pillars of SEO, and we've proven time and time again that our content and the sites that we place them on can deliver without compromise. We track your site's visibility performance daily, build monthly search blueprints, and build the best links in the industry.
6. Site Monitoring and Reporting
Performance is key and we prove it. Our team monitors your site's performance daily and provides monthly executive reports. Your project gets a dedicated account manager, monthly consulting, and an executive summary. Full accountability and visibility are what you're investing in when you acquire our SEO outsourcing services. Once you rank on the first page of Google we'll show you exactly how we did it – and we'll make sure it stays that way for a very long time.
365Outsource's team of SEO experts have been developing, optimizing, and growing businesses for quite some time and we understand the growing pains and the challenges that a business faces in order to succeed online. You'll have access to experts who have helped businesses like yours achieve the results they needed and desired. Trust us when we say we know exactly what you're going through, and we're here to help.
Experience counts in the digital marketing space and our experts have tons of it. We've developed our own methodology backed by research and first-hand insights from industry experts all around the world. When you work with us, you get the assurance that all hands are on deck.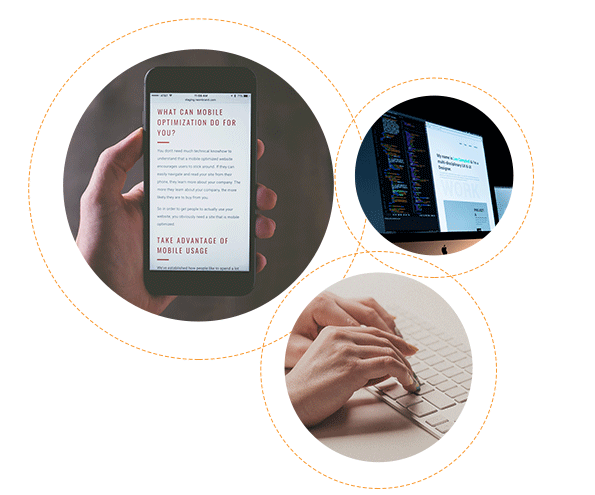 Benefits of SEO Outsourcing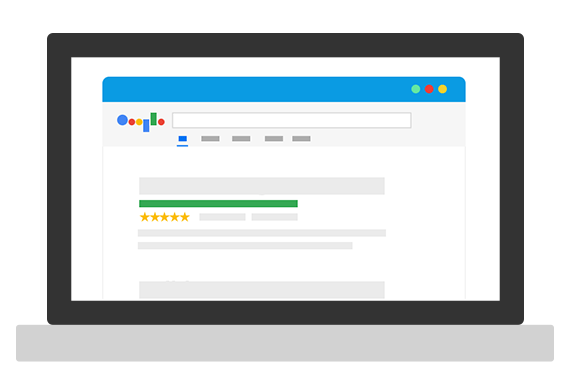 Staying connected and keeping your ear to the ground is what keeps us ahead. No other advertising or marketing space like the internet is as effective and precise for hundreds of reasons. To state a few, it's affordable, convenient, and everyone depends on it.
SEO focuses on your site's ability to generate free organic traffic and because of the wellspring of benefits, SEO paves the way for effective branding and marketing.
To get quality results, a growing number of businesses outsource to experts with reliable SEO services.
Businesses determined to outsource SEO services benefit from maximized returns. They benefit from innovative and expert help that guarantees better results. Also, it ensures the full force of services, which include optimization, social media marketing, content creation, and link cleanups.
Implementation does not mean the process ends there. SEO experts continue to monitor websites, determining if the current strategy works or if a little tweak is necessary. Businesses also benefit from detailed reporting, which keep them updated on their site's performance.
For Online Marketing Agencies – On Demand Reporting
When considering the help of a professional SEO outsourcing company, it pays to stay ahead with a reporting tool that allows full visibility and tracking of results.
You get more than you bargained for. Our SEO dashboard makes it easy to manage all your campaigns with us. Put your brand on our white label dashboard with your own URL.
Retain clients with live rankings report. You can prove ranking growth for all your SEO Outsourcing campaigns per keyword. Real time data and graphing analysis (per keyword) can be accessed 24/7. Free tools that give you competitive advantage – no contracts.
Increase your portfolio. 365Outsource.com has an array of quality outsourcing services to markup and resell. Choose from our popular packages or customize for your clients. We've streamlined processes so you can easily handle all transactions on your branded dashboard.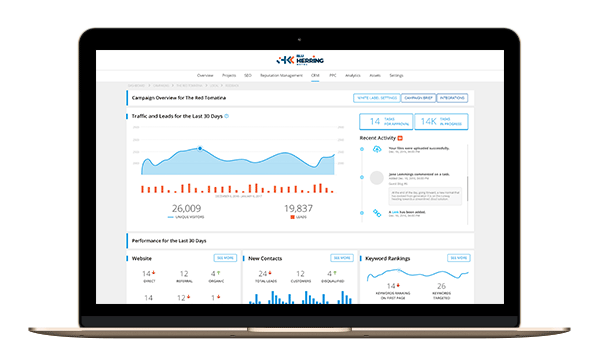 Frequently Asked Questions
Q: Can I learn and perform SEO on my own?
Search engine optimization can be tricky, especially to beginners in the field. While the internet offers answers to everything, there is no such thing as an SEO crash course. Optimization involves skilled experts with plenty of knowledge and experience. You can always learn and perform SEO on your own, but it takes years before you get the best results. Instead, trust an expert.
Q: How does reporting work? Do you communicate with clients directly?
We want to maintain transparency between us and our clients.  To ensure we are doing well, we offer regular reporting, which keeps you updated with your campaign's health. No need to worry about leaked information; our team works behind the scenes and maintains confidentiality. We will also contact you if the need arises.
Q: When should I consider outsourcing?
Technically speaking, the best time to think about outsourcing SEO is before you build a website. Ideally, it's best to have an SEO expert help with the website design. Essential elements make a big difference in how your site will climb the ranks. It's best to think about outsourcing now before it's too late.
Q: Isn't SEO too expensive to implement?
Think about SEO and outsourcing this way: it's an investment that makes a good deal in the long run. Also, our team would be more than happy to work with the budget you have. We'll come up with a tailored SEO plan that delivers results – no matter what the budget is.
Q: What services do you offer?
365Outsource.com is a full-service marketing agency that promotes better online marketing campaigns. From the pre-implementation research to the implementation, we are there for you. We cover a variety of marketing strategies, such as local optimization, SEO, content creation, and more. Please check out our services page to see our offerings and pricings.