We'll keep your online community safe and help grow your followers.
Moderating your online community is not an option — it's a must. Outsource it to our experienced moderators, and we'll protect your brand.
Real-Time Engagement
Active moderation is the only answer to the fast-paced culture that exists online. Our moderators analyze any user-generated content involving your brand in real-time.
Transparent Communication
We believe in transparent communication so you can have confidence outsourcing your moderation services to our team.
Experience You Can Trust
Your reputation depends on what users say about your brand. We make sure that user-generated content on your website is safe for all your followers.
Cost-Effective Service
Online content and community moderation services don't have to break the bank. We provide our expertise at a reasonable rate.
We look at where users are talking about your brand.
Engagement is critical to building your brand. You interact with your followers and visitors on forums, social media or on your website, but how do you manage the inherent risk? This is where we come in.
Website and Content Moderation
The comments section of your website is a great place to interact with your visitors. It's also a potential place for spam to appear. Don't allow spammy content to ruin the experience of your visitors and potential customers. Be proactive and outsource your moderation services to the experts.
Community Moderation
As more and more people across the world have access to the internet, it becomes increasingly likely that spammers will find your content. This makes community moderation a key part of your online strategy, especially on social media.
We take care of your business as if it was our own.
We are not just providing a service; we're building a partnership. As a reliable outsourcing company that has helped many businesses succeed, we're committed to making your website the best that it can be. That means real-time moderation services that foster a healthy online community.
•   Affordability
Outsource your content moderation services at a competitive rate.
•   Expertise
Work with moderators who know how to engage with your customers.
•   Proven Track Record
We're good at what we do, and we have the experience to back it up.
•   English Proficiency
Our team gets all the training needed to communicate well in English.
•   Multiple types of content
Get moderation services for any content on your online properties.
•   Active Moderation
We review every content posted to keep you on top of the online buzzd.
•   Dedicated Moderator
You have a dedicated moderator to oversee your projects.
•   Transparency
We'll send monthly reports to keep you up-to-date.
You get peace of mind with our streamlined moderation process.
We have streamlined our process to ensure that spam and inappropriate content are discovered and removed immediately. Here's how it works:
1. Moderator access
You need to provide us with access to your content – website or social media. Our moderators use this access to moderate the content on your online properties.
5. Moderators interact
Our moderators are proactive in moderating disputes and arguments in forums and other medium where people interact in real-time.
2.  Moderation guidelines
Let us know what types of content are appropriate for you website. The goal is to eliminate gray areas.
6. Escalation process
We escalate any situation that may require your attention. This will be built on what is suitable to your business.
3. Moderators monitor
With a firm understanding of your guidelines, our team will begin to moderate user-generated content in real-time.
7. Reporting and updates
A very important part of our partnership is communication. It's key to the success of our moderators and your business.
4. Moderators mitigate
When we discover spam, vulgarity or any violation of your community guidelines, our moderators act immediately to remove that content.
Our moderators act by what is best for your business.
Successful content moderation requires a moderator with very specific skills. We understand dynamic and therefore train our team of moderators accordingly. Our training program consistently graduates moderators who are the best at what they do.
Here are some of the skills we hire for and develop:
A keen attention to detail
Ability to make quick decisions, accurately
English proficiency – both reading and writing
Well-versed in Western culture
Firm understanding of what is appropriate
Understanding of the internet and its ethics
Love for their work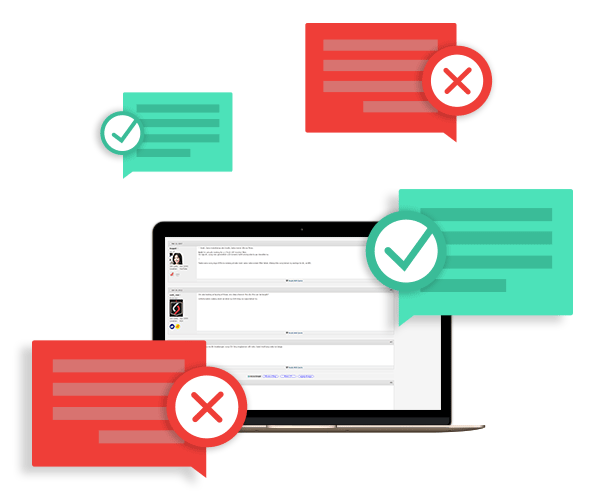 You don't need to do anything, we'll take care of everything.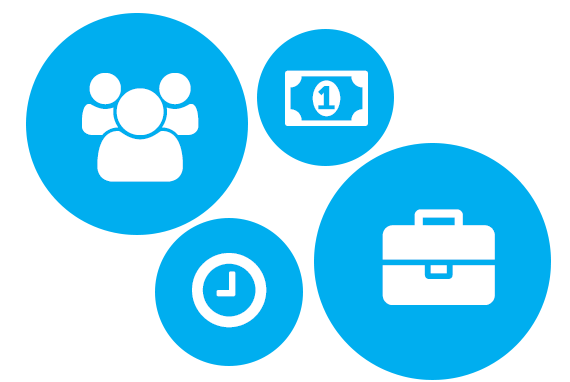 You know your brand needs content and community moderation but what are the benefits of outsourcing vs. in-house moderation services?
Maximize Resources – Whatever portion of your budget you have earmarked for your moderation services, it goes a lot further when you outsource to 365Outsource.com.
Better Quality – Our content moderation services are cost-effective and easy to use. Plus, you will get better quality than you will with other outsourcing service providers.
More Time to Scale – You can spend your time on other things. Rather than hiring an entire team of moderators, outsource the task to us and have more time to scale your business.
Frequently Asked Questions
 Q: How much does it cost to use your service?
The price can vary based on expected content-load, the type of moderation you need (see #6), and the length of time. Our services are provided on a monthly basis and we don't require a contract. Payment is required the month before. We would be happy to discuss this further.
Q: Will I have access to data regarding my content?
Yes, we keep you updated regularly via email or chat. If you have specific requests, your project manager will be happy to accommodate them. Additionally, your project manager will work with you to establish communication at a convenient date each month.
Q: What kinds of content does your team moderate?
Primarily, we moderate any type of content that might be posted on social media, web forums, or just the comments on your website. If you have projects that don't fall under these categories, we can still help! Just contact us and we will be happy to discuss further.
Q: Is outsourcing to the Philippines safe?
In fact, it's the ideal location for outsourcing content moderation. With proficient English communication skills and a reasonable cost for every service, you get the best of both worlds. Plus, Western culture is prevalent in Filipino society, which makes us suited for this task.
Q: What types of moderation services do you offer?
We offer reactive moderation (content is taken down if others in the community complain), active moderation (our team reviews every post as it's posted), and pre-moderation services (every post must be approved before posting). To find out more, please contact us!
Q: Will you sign a NDA?
Of course. We build trust with our clients and that starts with a NDA, signed by our CEO. We'll keep the nature of your business and our relationship private to ensure that everything operates smoothly. Integrity is key to a successful partnership.