Fast, Reliable, Accurate Medical Transcription Services
High level of Accuracy
We check the quality of each file before submission, with a focus on punctuation, grammar and spelling.
Rapid Turnaround Time
Our delivery centers are located in the Philippines, giving you the advantage of overnight turnaround time. With us, you get reports back faster than ever.
100% Security and Confidentiality
We'll keep your data safe. We have a strict and rigorous security protocol that ensures your transcriptions are kept confidential.
Our team of medical transcriptionists has in-depth knowledge of medical terminologies and international medical transcription standards to deliver quality transcriptions.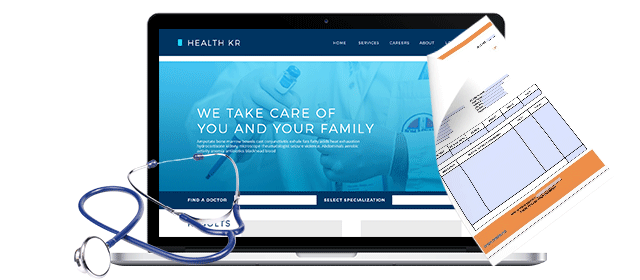 History and Physical Reports
Our H&P (History and Physical) reports transcription service includes cardiology, gynecology, urology, dermatology, and orthopedics.
Discharge Summaries
We provide accurate and comprehensive discharge summary reports, prepared meticulously to ensure high accuracy.
Clinical Summaries
We offer accurate Clinical Summary transcription services to physicians, clinics, hospitals, and healthcare centers, and to different medical specialties.
Patient Charts
Medical practitioners and health centers trust us when they need high-quality, cost-effective Patient Chart transcription services.
Operative Reports
We have provided quality Operative Reports transcription services to various medical practices in North America and different parts of the world.
Consult Letters
If you are looking for accuracy, attention to detail, and reliability, you can turn to our consult letter transcriptionists and get the results you need.
Office Notes
Our highly trained transcriptionists can provide you with the best Office Note documentation service. We are confident when it comes to usage of medical terminology and spelling.
Chart Notes
We offer guaranteed accurate Chart Note transcription service to several departments and specialties. Our process ensures that our documents are checked for accuracy and quality.
Progress Notes
Signing up for our Progress Note transcription service ensures accuracy and efficiency. We work with you to better understand your requirements and specific goals.
Rehabilitation Reports
We draft an accurate rehabilitation report on your behalf, with each report produced to your specification – stylistic, technical, or both.
Emergency Room Reports
With an efficient documentation solution, our team offers transcriptions for Emergency Room Reports.
General Letters
Send your medical correspondences our way, and we will transcribe them for you promptly and accurately.
Why Outsource Your Medical Transcription To 365Outsource.com
Our services are scalable to your medical transcription outsourcing needs. The following are the benefits of choosing us:
•   Commitment to Fast Turnaround Times
We're committed to meeting your turnaround time with around-the-clock transcription. For clients choosing to get our offshore resources, we can improve turnaround times without sacrificing quality or security.
•   Experienced Medical Transcriptionists
Our team of medical transcriptionists has a wealth of experience in healthcare, giving you assurance in the accuracy and quality they deliver.
•   Stringent Data Protection
We follow a protocol to ensure your patient data and transcriptions are kept secure and confidential.
•   Quality Control
We check each transcript – from the patient details to the dictation – twice for accuracy.
We follow a streamlined process to ensure that the output is of the highest caliber. The following steps capture our approach to delivering a high-quality, accurate transcript:
1. Assign
Our account manager retrieves dictations from the client server. The task will be assigned to our transcriptionist, who works as a dedicated resource for you.
2. Transcribe
Our medical transcriptionists transcribe all types of files into your preferred template or format. They send the completed document for proofreading
3. Proofread
Our proofreaders review the transcripts for any spelling and grammar errors. They send feedback to the transcriptionist and submit the reviewed and corrected documents to the Quality Assurance (QA) team.
4. Double Check
Our Quality Assurance team checks the drafts, and then sends the final transcripts to the Account Manager for submission. They send their comments to both the transcriptionist and the proofreaders.
5. Send
Your Account Manager reviews the transcripts for a final QA and sends the final, approved version to you.
About Our Medical Transcriptionists
Our Medical Transcription team is comprised of client account managers, quality assurance professionals, transcriptionists, and proofreaders. Each medical transcriptionist undergoes medical transcription training across all specializations before their induction.
We ensure that our transcriptionists have extensive experience in the specialty they are assigned to work on, so all medical terminologies will be transcribed correctly. To facilitate consistency in quality, each client account gets a dedicated a medical transcriptionist.
Partnering with our transcription team helps focus your attention on your core work while we handle the non-functional aspects.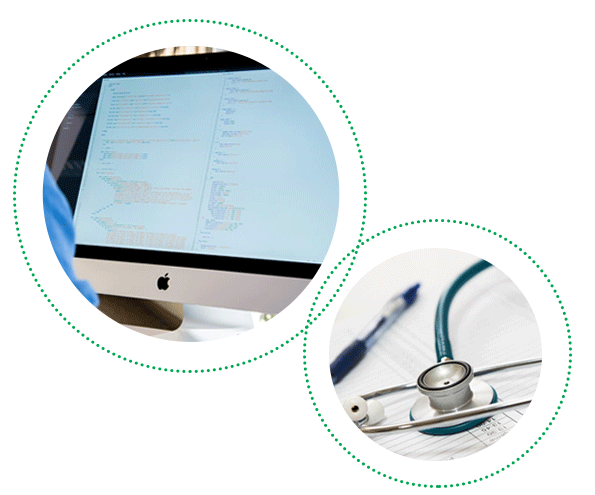 Benefits Of Outsourcing Medical Transcription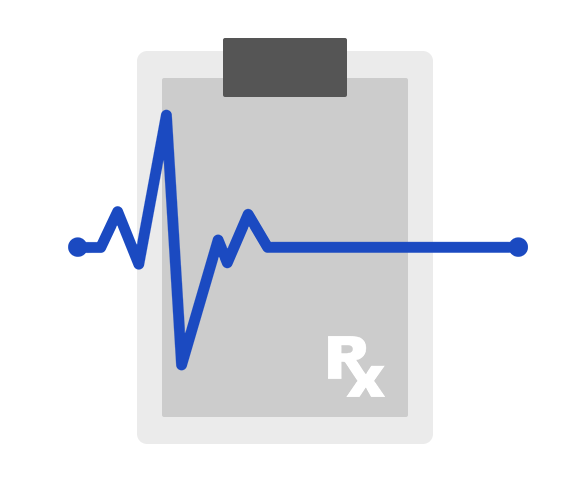 When delivered accurately and within a designated timeframe, outsourcing your medical transcription work can lead to various benefits:
Reduced Costs
You only pay for the transcripts being delivered and avoid any of the extraneous costs that come with an in-house hire. Additionally, you can concentrate more on core priorities and leave the transcription specifics to your outsource partner.
Accessible Information
Accurate transcripts of patient reports, medical histories, discharge summaries, and other reports give you the ability to search for important information, at any given time. We guarantee a high level of accuracy for all the transcription work we produce, making us an ideal option for medical practices of any specialty.
Accurate, Timely Reports
Medical transcription teams have multi-tier review processes that ensure outputs of the highest quality. By using outsource medical transcription services, medical professionals can truly focus on the most critical aspect of their roles – providing care.
Frequently Asked Questions
Q: Why is outsourcing medical transcription service profitable?
Cost reduction, high accuracy, security, and quick turnaround time are the main benefits of outsourcing your medical transcription service. For these reasons, many healthcare centers and medical practices rely on outsource companies to take care of that aspect of work.
Q: How is the dictation processed?
As soon as you partner with us, we assign an account manager and a team of medical transcriptionists for your project. Once they receive your dictation, the transcriptionists get to work and transcribe your dictation with high accuracy. It undergoes several quality checks before we submit the final transcript to you.
Q: How will you ensure the security and confidentiality of my data?
We have a strict protocol on data security and protection. We make sure that no client transcript or information is published, sold or distributed to any third party. All our employees sign a non-disclosure agreement when joining an assignment. We can fully guarantee that your data is kept secure, confidential, and safe with us.
Q: Can I choose when I can get my transcriptions?
Yes. We prioritize quick turnaround times and accommodate all turnaround time requests, depending on the urgency of the assignment. Rest assured, we can deliver them to you within your specified timeframe, and maintain the accuracy and quality of each transcript.
Q: How is your customer support?
We pride our company on providing complete customer support from start to finish. Whenever there are questions, concerns, or issues, you may address them directly to our friendly and professional staff. We'd be happy to accommodate your needs and be of assistance.
Q: How do I submit my dictations?
You may submit them to us either by email or phone, by sending hard copies to our office, or with the help of a secure file storage system. Feel free to speak with us so we can personally guide you through the process of dictation submission.