Businesses always have to deal with the need to have pertinent data available at all times. This has made data entry outsourcing a relatively profitable venture for an outsourcing provider. The task involves transcribing information and data from one form into another, usually through the use of software. These can include converting information from a handwritten document into an electronic format, or information from accounting books into computer spreadsheets that can be easier to sort through. Some companies outsource to have people do nothing but data entry, while certain jobs require them to occasionally perform these duties to supplement their main tasks.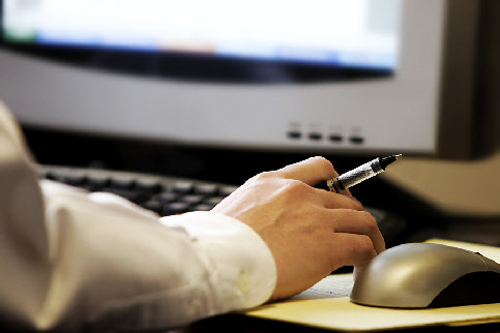 Qualifications
A number of the larger IT outsourcing companies include data entry outsourcing as one of the possible services they can provide to their clients. The need to present documents in a clear and readable form has made data entry a stable, profitable venture. Typists that have a good speed and excel at 10-key typing are considered the most qualified, and even more so when they have a high rate of accuracy. If the client involves a lot of computations and numbers, accuracy is more valuable than speed, since one wrong character can throw the whole thing off. This also applies to computer programming, where a single mistake can render an entire line of code useless.
Benefits
Taking an IT outsourcing firm and having them handle the data entry tasks can generate a number of small benefits. It can radically reduce the cost on capital, infrastructure, and personnel – all of which are provided by the outsourcing firm. The cost of using technology is also removed, since this is also something that the provider offers. This allows a company to focus on its core business competencies, rather than dividing its resources and attention. A good data entry outsourcing firm will also ensure that its output meets the quality standards of the client.
Costs
Data entry is a relatively simple task thanks to the number of communications systems that modern technology provides. A number of data entry outsourcing firms don't actually have physical infrastructure and have their staff work from home transcribing medical information or other types of data. Many of these are paid for with a set contract or by hourly fees, depending on the nature of the data being entered and how often it needs to be done.
Data entry outsourcing is a small but stable part of the IT outsourcing industry. It performs a task that many businesses need, but would prefer not to focus too many resources on. The option to outsource it takes a large part of the burden away, allowing businesses to focus more of their finances on building up their core competencies.