The practice of marketing is one that needs to evolve, despite its existence in one form or another for centuries now. One of the more modern transformations of the old practice is eMarketing, which is the use of modern developments in communication to get the message across. It still relies on the age-old strategies and principles that marketing has always relied upon, and it still makes heavy use of "sales psychology." The only real difference is the medium that is being used, as the delivery method is quite unlike anything the world has encountered before.
Defining eMarketing
eMarketing is simply a means of using marketing principles and techniques through modern electronic media, including the Internet. Like most marketing strategies, this deeply involves pushing awareness and positive association with a brand. A number of companies that do not have the in-house expertise to handle this kind of procedure may choose to outsource this strategy to third-parties that are designed specifically to provide this sort of service. As usual, the aims are to attract new business, retain current customers, and develop the prominence and identity of the brand.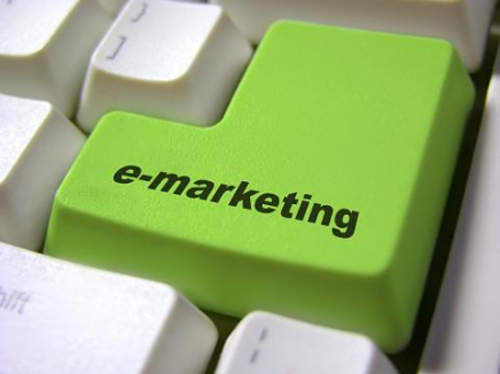 An overview of parts
There are a number of components to eMarketing. Traditional marketing aspects, such as brand image development, are still key components. The business still needs to sell customers a positive, reliable image of their products, even on the Internet. The difference is that graphic and web design, SEO services, link building, and social bookmarking all play a role in this strategy. Even social media sites have become integrated into this marketing process.
Search engine optimization
The processes and techniques of search engine optimization are part of the more comprehensive eMarketing world. SEO has the explicit purpose of making a site more prominent by making it more likely to appear in search engine results for certain items. The increase in visibility is useful in helping form a stronger brand image, but SEO itself does not constitute the entire strategy. Companies often choose to go for the SEO outsourcing solution, as it spares them the expense of setting up a team on their own and grants them the benefit of an already-experienced team to handle the matter for them.
Benefits of this method
The possible need for IT outsourcing services aside, eMarketing actually has potential benefits that most traditional forms of marketing would find difficult to match. The obvious benefit is the sheer reach of the Internet. For multinational corporations, this strategy could get them customers in countries and markets that they have never considered tapping into. This can allow even a small company to sell their products or services anywhere in the world, whether they are providing SEO services or manufacturing high-end spark plugs.
eMarketing is a growing part of marketing services in the world. It is becoming one of the industry's most utilized strategies, and any company can experience its many benefits. Indeed, companies that outsource marketing will find this method appealing and helpful.