"Why will I pay for a company website if I can set up a Facebook brand page for free?"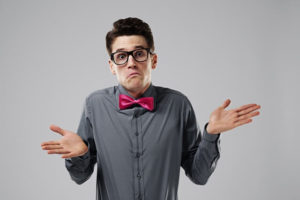 In a recession-driven economy, this is what I hear many small business owners ask these days.
And this question is valid. Some businesses drop the idea of investing in a company website thinking they can easily set up a Facebook company page at no cost. A number of them even drop their websites and focus solely on customizing their Facebook pages. Today, I'll discuss the difference between the two and how to maximize the strengths of each medium.
Control and Ownership
You can own a company website and control it any way you want. A Facebook page is owned by Mark Zuckerberg, and this means you'll forever be at his mercy. The guy can change any element in it whenever he sees fit. There was a time when Facebook announced that it would prevent pages with less than 10,000 fans from having a landing tab, which greatly influences conversion rates. Though this plan did not push through, if it had then it would have certainly affected many small business owners who have far less than 10,000 fans.
Search Engine Optimization Benefits
Having a website gives you more power to improve your rankings on search engine results. You can play around with it, put a number of different pages in it, and optimize it according to SEO best practices. Facebook, on the other hand, ultimately manages how your site will be discovered by your target market, and Facebook pages are usually recommended by friends or family who already share a similar interest with the products or services you offer. The manner of getting new leads is more funneled with Facebook pages.
Flexibility
Layout wise, a Facebook page doesn't leave much room for creativity. While there are many web design options which seem to engage customers better (eg: parallax web design), you are limited to whatever designs Facebook allows you to use. Getting your own website allows you to create a better user experience unique to your brand. You can even add beneficial features that compel visitors to stay on your site longer.
Generally, having your own website is much better in many aspects than just opting for a Facebook page. But just like any marketing medium, a website is useless if you won't devote enough time and effort on maintaining and ranking it on SERPs.
The key is diversifying your online presence. To increase your legitimacy and credibility, make sure your brand is easily searchable in various social networking sites. Your website should also contain compelling combination of rich media (videos, engaging copy and design, whitepapers, etc) to keep users engaged.
A Facebook page is a great platform for startups who want to establish their online presence and create a strong fan base. It should be seen as a complementary marketing tool to your business website, and not as a sole marketing medium where all your branding and lead generation efforts should depend.
For more information on web design services or social marketing, contact us.