A business starts with an idea. While conceptualizing, you list down all the services you want to offer – and not all of them may necessarily be suited to your expertise. This doesn't have to be a bad thing but it does mean you will need some help.
When setting up and growing your business, knowing your limitations is important. It may seem counterproductive to start a business by outsourcing web development, but depending on your skill set, it may be a good idea.
Here are eight reasons to outsource:
You Want a Great Website
It's easy to install a content management system such as WordPress, choose a theme and start writing. That is how most bloggers start. But you are not just a blogger, and your business will need a professional website. This means being unique without undermining the quality of your service. Your website is your face in the online world; it should not look like every other website. When you outsource web development services, you hire a team to develop a website befitting your requirements. They will start from scratch and deliver something that no other website can claim as their own.
You Want to Save Time
Don't make the mistake of trying to do everything yourself when starting out. This means sleepless nights as you waste time trying to understand how web development works and what you can do to make your website stand out. Imagine having a great website and still getting enough sleep. That is possible if you take advantage of outsourcing. You can delegate the task to a web development agency in the Philippines before you go to bed and have a team working on it while you sleep. Waking up to a developed website sounds good, doesn't it?
Web Development Comes with Quality Content
Depending on the web design and development team you choose to hire, many will offer design and content as a complete package. This eliminates the hassle of coming up with the copy yourself. They will often allow for some changes, in case you want to fine-tune the content they provide. Web development outsourcing is particularly helpful when you are trying to build your brand and develop your company's voice. Having one team working on the design and the content gives you a consistent output.
You Grow Your Business Faster
Assigning highly technical tasks to a team with more knowledge frees up your schedule so that you can focus on other aspects that you are good at. If you are a salesman who wants to venture into an online business, you can focus on marketing your site to prospective clients while outsourcing the web development to a reliable SEO agency. You can grow your business while your outsourced team handles the technical side.
You Learn to Let Go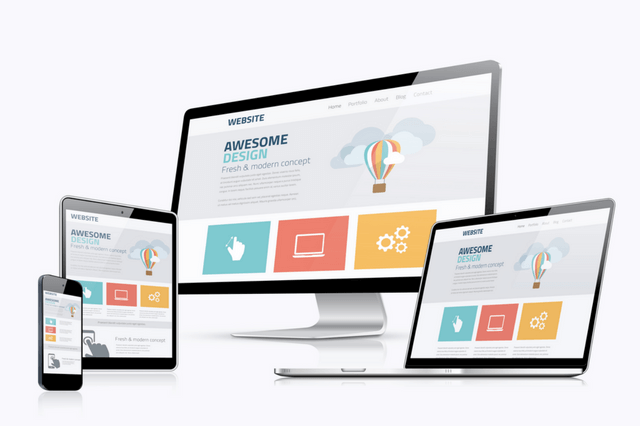 A website is not meant to just display your contact details and provide information about your business. It is also meant to represent your brand. Understandably, you may want to be on top of its development and have complete control. But when you are focusing too much on your website, your clients may not get the attention they need to maximize their buying potential. Letting professional web developers handle web development gives you time to offer personalized service to every client you have.
You Are Filling in the Knowledge Gap
Even if you are a web developer, there may be some aspects of web development that are not your strong suits. Rather than attempting to work on them yourself, and risking a less-than-professional output, look for a team who specializes in what you need. For instance, you may be good at creating websites for dental clinics, but what if you need to work on an ecommerce site? There is a knowledge gap that needs to be filled and there are hundreds of experts in this area just waiting to be hired. You help your business produce better output, even in an area you are not familiar with, by outsourcing.
You Are Only Hiring People You Need When You Need Them
Scaling your business properly means being mindful of your expenses. While outsourcing can be expensive at first, compared to hiring an in-house team to do tasks you will not always need, it is the more affordable option. You can outsource tasks on a per-project basis or on a monthly arrangement. This also makes it easy to hire the right people. If you think you can find better service from another web development company, you can switch to them seamlessly.
You Are Building a Community
Though you may not always need to outsource, it is good to have a community of professionals to call if you need help. Many entrepreneurs who were hesitant about outsourcing started by getting in touch with people they thought could help. For example, joining an online community of web developers to learn and then eventually inquiring about their services before settling on a few choices. In the process, you are developing friendships and professional relationships. Leverage your social connections when you need help with something. They are not your employees; they are your collaborators. Take care of them and they might even be future partners.
Web development is a task that requires expertise and attention to detail. This might involve tasks that are beyond your current skill set. Don't be afraid to ask for help when you need it. Open your doors to professionals who can help you grow your business without taking too much of your budget.