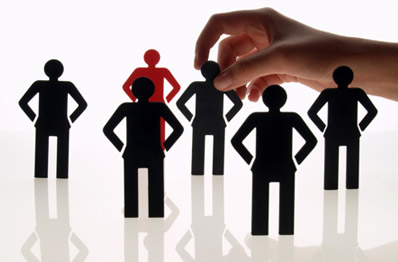 The battle for talent is on. Multinational companies are no longer the only ones competing for great talent, even small and medium businesses have also joined the war for the highly skilled workforce.

A study of 2,642 HR professionals from organizations employing 50 to 2,500 people in eight European countries as well as China and Australia revealed that hiring qualified people and filling key positions is the most frequently mentioned problem in seven out of 10 countries surveyed . Retention is the second most important concern among HR executives.

The challenge now for startups is to win the talent war and continue to work with top performers without hurting costs. Today, I'd like to discuss how outsourcing can help you take advantage of that elusive top talent.

Talent-on-Demand

Outsourcing lets you gain access to people with specialized skills whenever you need them. It spares you the trouble of recruiting people and managing work arrangements for part-time and full-time employees. With outsourcing, you only engage talent as needed. It's your outsourcing partner's job to take care of attracting and retaining people who will help add more value to your business.

Access to a wide range of high potential young people

A graying workforce, which is now an emerging problem in most developed countries, is less flexible to adapt in a technology-driven business landscape. Industries that require digital marketing expertise need a fresh breed of young talent who adapt fast and are keen on digital innovations. Developing countries such as the Philippines produce hundreds of thousands of university graduates annually and these youngsters don't demand a high remuneration unlike their counterparts in many developed nations.

Work with experts in specialized fields

Outsourcing your non-core business functions to a reputable company ensures that the people you will be working with are proficient and with proven expertise. Outsourcing your digital marketing needs, for example, lets you take advantage of automation platforms which will help improve your bottomline fast. Your campaigns will be managed by experts who are adept at attracting more leads to your site and converting them to sales.

Here at 365Outsource.com, we ensure that only the most qualified talent are absorbed by our company. We understand that outsourcing, when done right, not only helps improve our clients' efficiency, but in a way we're helping them exchange bright ideas with some of the best experts in the industry today. We are shrewd and meticulous in choosing our team members because we know that the success of each of our client's campaign depends on them.