Outsource Enterprise SEO Services Today
Work with an enterprise SEO consultant to spread brand awareness and attract more customers. You'll have greater ROI by working with outsourced SEO experts who use proven processes to boost your online presence.
You worked hard to build your enterprise from the ground up. You deserve to work with a team that works just as hard as you do. Our seasoned SEO experts are determined to help your enterprise reach greater heights.
We've provided outsourced SEO services to countless clients over the years. These clients stay with us and spread the word because we walk the talk. Our team makes sure you rank and reach your online targets.
Timely Feedback & Reporting
You can outsource your enterprise SEO services anywhere. But our transparency and constant communication make us stand out. You'll have access to everything that's going on with your projects and campaigns.
Outsourced SEO Services for Enterprises
By outsourcing your SEO needs to 365 Outsource, you gain instant access to a team of seasoned digital marketers who implement proven processes. These people will work around the clock to increase online visibility, boost website traffic and help you rank higher on search engine results pages.
Our SEO experts build your online presence and boost leads through tried-and-tested methods. We implement an organic SEO strategy based on the unique goals and challenges that your enterprise-level organization faces.
Make your enterprise more visible to your local audience with the help of our seasoned local SEO experts. We use keywords that include your chosen location and optimize content that resonates with the customer base in that location.
A strong backlink profile is just as important as a well-optimized website. We create sustainable link building strategies to boost online authority. Our outsourced link building services include guest blog outreach and local citations.
Our Enterprise SEO Process
365 Outsource understands the difference between regular SEO strategies and SEO services for enterprises.
Unlike smaller companies that usually outsource all their online marketing needs from us, enterprises typically have a full-fledged marketing team at their disposal. You can count on us to work closely with your marketing team to identify the best approach to your SEO strategy. Then, just leave the rest to us.
While your marketing team focuses on their priorities, we'll take care of all this:
1. Website Audit and Consultation
The success of outsourced SEO strategies starts with a thorough understanding of the business and its current online presence. We look for what currently works and what we can improve.
2. Keyword Research and Analysis
Keywords are at the heart of any SEO strategy. We conduct meticulous keyword research and analysis to make sure each keyword we use has the right balance of search intent and volume.
3. On-Page Content Optimization
The SEO industry is dynamic but one thing remains constant — and that's the fact that content is king. We implement well-optimized content that guides site visitors through the buyer's journey.
4. SEO Strategy Development
Our team works hand-in-hand with your enterprise's in-house marketing team to make sure that your SEO strategy is aligned with your traditional marketing campaigns and online targets.
No SEO strategy is complete without a link-building campaign. Our team keeps a close eye on your site's visibility and lays the groundwork for greater online authority and credibility.
We assign a dedicated account manager as your enterprise's main point of contact for all concerns. They'll be in charge of monthly consulting, executive reports and everything in between.
As an enterprise, you gained stability by making good decisions and working with the right connections. So before you work with any SEO outsourcing company, it makes sense to ask what sets that agency apart.
At 365 Outsource, we provide the leverage you need to gain greater visibility and secure the top spots on search results. We combine dependable processes and emerging trends to implement strategies that work.
We're not all about promises. We walk the talk. And we remain realistic about the results of your SEO campaigns. Our marketers set reasonable expectations and remain honest with you about the progress.
Communication is another thing that sets our agency apart. From setting expectations to implementing strategies to reporting progress, we remain candid and transparent about every step of the process.
Finally, our SEO outsourcing company is based in the Philippines. Our services are more cost-effective than many other options. And we can guarantee the world-class skills of our talented pool of employees.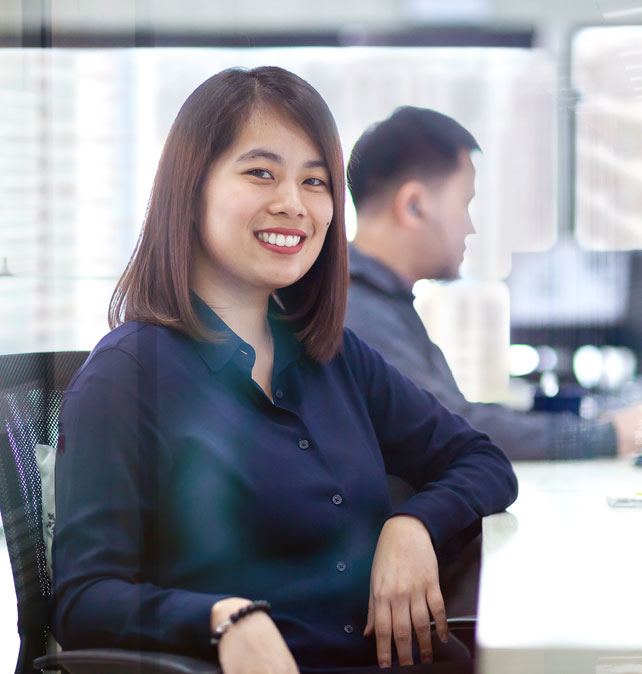 Frequently Asked Questions
Q: How does SEO contribute to my online presence?
The bigger your business is, the greater your competition. SEO is arguably the most effective way to boost your online presence and give you a competitive edge.
Q: What can I gain from implementing an SEO strategy?
A comprehensive SEO strategy helps your enterprise establish an authoritative online presence. It builds the credibility of your website, leading to greater profitability.
Q: Can I implement an SEO strategy on my own?
Although the basics of SEO are relatively simple, the actual process can be tricky. Beginners will have to wait for years before they start generating optimal results.
Q: When should I start outsourcing SEO?
The best time to start outsourcing SEO is when you build your website. But for enterprises that already have websites, well, there's no better time than the present.
Take Your Enterprise to Greater Heights
It's never too late to change your online game plan. Make the most of our proven SEO outsourcing services.