Outsourced National SEO Services
Compete in a nationwide market to capture your ideal customer no matter where they are. 365 Outsource provides national SEO outsourcing services to help digital brands strengthen their online visibility and gain countrywide clientele.
Our SEO specialists are extensively trained, equipped with the skills and experience necessary to bring your website national-level visibility.
Data-Driven SEO Strategies
We use real data and market insights to create SEO campaigns, making sure that the strategies we employ resonate with your ideal customer.
Timely Feedback & Reporting
Our team keeps a close eye on your website performance to give you full transparency on the progress of your SEO efforts.
Our National SEO Outsourcing Services
We employ several SEO techniques to make sure your website is simultaneously search- and user-friendly, satisfying the requirements of search engines and consumers to increase online visibility.
We build your presence using best practices and ranking factors, raising your website's ranking organically. Our team ensures that your optimization efforts balance user experience, aid lead generation, and increase customer conversions.
Our SEO and content team work together to populate your website with informational, relevant, traffic-driving blogs. Our content outsourcing services aid in customer conversion while cementing your business as a trustworthy, authoritative brand
Having quality links signals to search engines that your website is worth ranking. Our team builds a powerful link building strategy using strategic keywords and compelling content pieces, increasing the domain authority of your website.
Our National Search Optimization Process
365 Outsource maintains a 96% client retention rate, all thanks to our tried-and-tested process for optimizing websites.
The first step is to analyze top-ranking competitor websites that are also operating on a national level. This gives you an idea of what search engines and users expect and demand from businesses like yours. This step shows you who you need to beat, helping you strategize the best way to outrank your competitors.
2. Website Technical Assessment
Our web developers will assess the technical areas of your website to ensure that it's being properly crawled by search engines. We'll evaluate your page speed, navigation design, user experience, and other back-end aspects of your site that demonstrate relevance to search engines.
We'll identify the common search phrases people use to come across businesses similar to yours. Then, our team will research keywords that drive traffic from your target market but aren't too competitive. This strategy ensures that you'll rank for the keywords you target.
Your website will publish content pieces that are relevant to your ideal customer. We'll incorporate the keywords in your on-page blogs to increase their ranking on search engine results pages. We make sure your articles resonate with users on different stages of the purchasing journey, urging them to convert.
Aside from our dependable process, 365 Outsource has skilled and comprehensively trained talent that guarantee powerful SEO campaigns for our clients. Our SEO consultants keep up with the latest trends and algorithm updates to make sure your website maintains its performance. With our experience, you'll get a national SEO strategy designed to give you nationwide visibility for your products and services.
Our national SEO services are also cost-effective. We can customize packages according to your business needs and objectives, so you only pay what you need. This way, you can achieve your search optimization goals regardless of how big or small your budget.
When you outsource your national SEO strategy to us, you'll get a dedicated account manager to maintain constant communication. You can contact them easily whenever you have concerns or questions. Your account manager will also keep you updated with the performance of your website.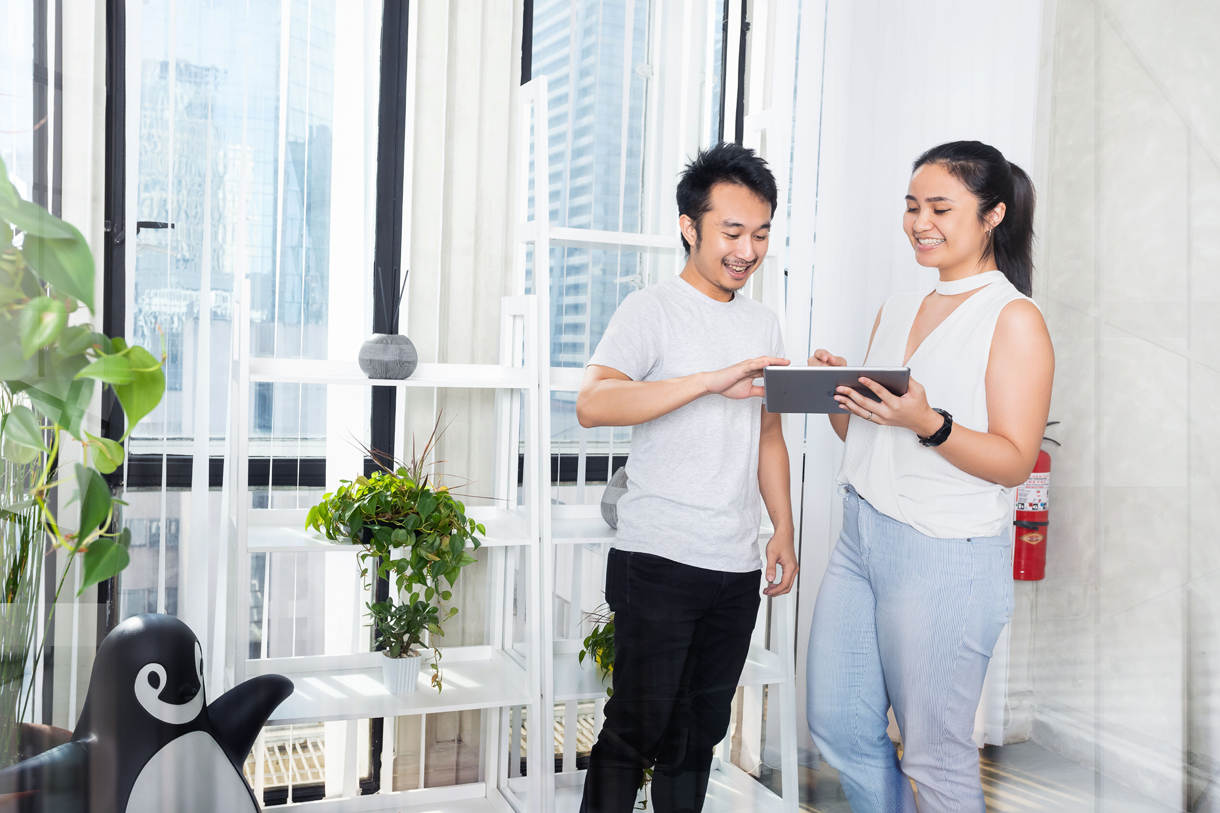 Frequently Asked Questions
Q: How does national SEO differ from other SEO strategies?
National SEO focuses on raising your online visibility on a national level. Unlike local SEO that targets specific locations and areas, national SEO targets products and services related to your business. This strategy is ideal for e-commerce businesses, digital-only brands, and multi-location businesses.
Q: How long does it take for SEO to show results?
SEO campaigns usually take around four to six months before changes become noticeable. Because SEO is an organic strategy, it can take months before anything significant happens. This is why consistent monitoring is necessary, to make sure that your search optimization progress is on track.
Q: Can I learn and perform SEO on my own?
You can learn SEO on your own. But when it comes to creating an SEO strategy, it's best to leave it to the experts. They'll come up with a strategy tailored to your business, designed to meet your specific goals. But having SEO knowledge will greatly help, allowing you to monitor your campaign yourself.
Q: Isn't outsourcing SEO services expensive?
Outsourcing is cheaper compared to hiring a full-time in-house SEO team. You won't have to pay for staffing and the required equipment and software. Also, our service packages are customizable. You can choose which SEO services you want so that you'd stay on budget.
It's never too late to rank your website!
Achieve nationwide online visibility with powerful SEO services to widen your reach and market share. Call or email us today to schedule an SEO consultation.