Outsourced Shopify Search Engine Optimization Services
Target ready-to-buy customers and smash your sales goals with effective Shopify SEO services. Our team of SEO experts uses proven techniques to propel your ecommerce site to the top of search rankings.
Take your Shopify website to the next level
Exceed sales targets with SEO solutions that will send visitors straight to your checkout page. As your Shopify SEO consultant, we'll deliver powerful on-page and off-page strategies to put you in front of highly targeted shoppers. We'll help you build authority and visibility through engaging content and strategic link building. By outsourcing your SEO team, you free up your time for innovation and other urgent tasks.
Why Shopify is a great choice for ecommerce
Hosting more than 500,000 businesses in 175 countries and boasting over 20% market share, Shopify has become the fastest growing ecommerce platform in the world.
The number of merchants using the platform continues to grow at an annual rate of 74% since 2012, earning over $40 billion dollars in sales.
Today, more than 1.2 million users are utilizing the Shopify backend platform to build scalable, user-friendly online stores.
Shopify lets people without design or coding skills build their online store, add products, and go live in less than an hour.  It provides sellers with flexibility and efficiency along with ease of use and rich customization features. Shopify takes care of all of the technicalities from maintaining the software to handling your payment getaway, so you can focus on growing your business.
Once your Shopify store is set up, you need to make it search engine friendly. By improving your search rankings, you draw in qualified leads, boost brand awareness, and increase revenue.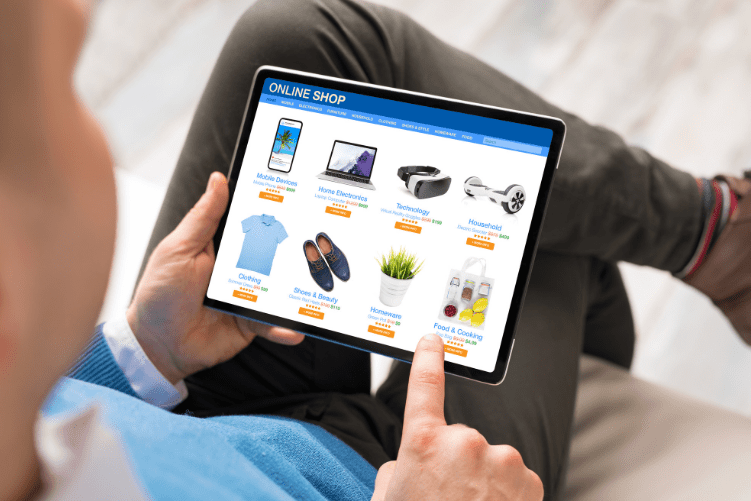 Why Choose 365 Outsource?
We have the team to drive your success. Our seasoned SEO experts work hard to ensure your ecommerce store is primed for optimal rankings, conversions and lead generation. 
We've provided customized SEO packages and built mutually rewarding relationships with countless clients across industries. We respect and apply constructive criticism, and grab any opportunity to grow and improve. 
Detailed feedback and reporting
We carefully measure impact and monitor campaign progress every month. We identify areas of your site that need improvement and adjust strategies accordingly to ensure peak search visibility. 
Outsourcing your SEO instead of figuring it out on your own will save you time, energy, and money. You'll have instant access to SEO analysts who are already equipped with the right tools and knowledge. 
Results-driven SEO strategies
We offer tailor-made SEO strategies designed to boost online sales and keep your Shopify store top-of-mind.
We improve the quantity and quality of traffic to your online store via unpaid (organic) search results. By combining quality keywords with powerful SEO tactics, we help propel your business to page one
The goal of local SEO is to boost your visibility within your city or region. We optimize your Google My Business listing and use geo-targeted keywords to help you increase foot traffic and bottom line. 
A backlink represents a vote of confidence from one website to another. Backlinks from authoritative websites show Google that your site is worthy of higher search rankings.  
Our Shopify Search Optimization Process
We boast a 96% retention rate thanks to our simple and straightforward process.
1. Website audit and Consultation
The first step is to define where your Shopify page currently stands on organic rankings. We'll perform a thorough site audit to identify areas that need to be repaired or improved for better search performance. 
2. Keyword research and structural analysis
Keyword research helps you better understand your target audience. Knowing the search terms and phrases your customers use can help inform your content strategy and drive more traffic to your store. 
3. On-page content optimization and implementation
On-page optimization focuses on improving website elements like keyword density, page speed and navigation. We can produce unique content based around relevant keywords and provide an enhanced blueprint for your Shopify page that will provide better user experiences. 
4. SEO strategy development
We plan, outline, and execute custom SEO strategies that are compliant with search engine guidelines and boost your overall ROI. 
Building backlinks is at the center of off-page SEO. We keep tabs on your site's visibility performance daily, deliver monthly search blueprints, and secure high-quality links from credible sites. 
6. Site monitoring and reporting
Ongoing site monitoring is vital to keep capturing leads and revenue. As your SEO consultants, we strive to ensure full accountability and visibility through detailed consulting, monthly reports, and an executive summary. 
Frequently Asked Questions
Q: What can SEO do for my ecommerce business
A well-crafted SEO strategy can help your company attract, convert and nurture leads, land more sales, and maximize revenue-building opportunities. Additionally, building links to other influential sites helps with brand awareness and credibility. 
Q: How to rank an ecommerce website?
SEO involves a range of on-page and off-page tactics. Our team will supply your pages with profitable keywords, write unique product descriptions, and provide a smooth user experience through mobile optimization and strategic design. 
Q: How long will it take to see results?
SEO success does not happen overnight and it depends on various factors such as your competitors, market trends, and your site's health. Rest assured we'll set realistic timelines and expectations based on your site's current performance
Q: Do you contact clients directly?
Absolutely. You'll have direct access to an account manager who will give daily updates on your campaign alongside comprehensive but digestible monthly reports. 
Outsource your SEO today!
Outrank your competitors with custom SEO solutions that work. Get in touch today.