Outsource WordPress SEO Services
Enhance the benefits of the most powerful website creation platform with SEO services from a team of digital marketing experts at 365 Outsource.
As professional SEO consultants, we know a generalized approach to SEO doesn't work. This is why we work closely with every client to find out what their brand's goals are and adapting our WordPress SEO techniques to achieve these goals.
Our WordPress SEO efforts won't mean much if our clients do not know what's going on. So, we send regular, detailed reports showing our progress. With this, clients can track the results of their campaign and see undeniable improvement.
Dedicated WordPress Experts
The 365 Outsource team is composed of many talented individuals helping businesses one campaign at a time. Clients are assured that their campaign is being handled by a team that knows what they're doing and committed to delivering results.
Our WordPress SEO Services
With 365 Outsource's WordPress SEO services, you can see a boost in your WordPress website's traffic and search engine ranking.
Our digital marketing professionals audit and optimize your WordPress website and apply tried and tested SEO strategies tailored to your business' needs. With these strategies in place, your website climbs up search results pages organically, helping you attract quality leads.
The 365 Outsource team optimizes your website for local search. This highly targeted technique makes your business more visible to people within your geographic location looking for the products and services you offer.
Get high-quality links from other sites to yours with our link-building strategy. With more reputable websites linking back to yours, search engines deem your domain trustworthy. This strategy increases your credibility and visibility, helping you shoot up search engine results pages.
WordPress and Your Business
Plenty of statistics about WordPress and its usage are floating around the internet, making it difficult to pin down exact numbers. But the truth at the core of it all is this: WordPress is the most popular website building platform.
With establishing an online presence a vital part of running a business today, plenty of entrepreneurs are choosing to build their website on WordPress. It offers freemium services, is easy to use, and has a host of other powerful capabilities that lets you do just about anything with it.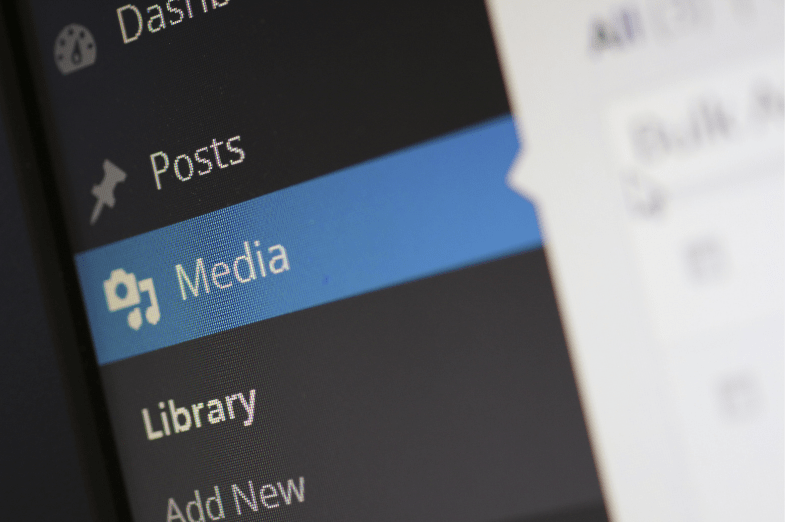 WordPress is so powerful even the most reputable brands, like Sony, Walt Disney, and MTV, are relying on its capabilities.
As a content management system (CMS), WordPress allows you to edit and personalize the appearance, features, and content of your website even if you don't know a thing about coding. And with tons of free themes and plugins, every business, from startups to empires, have everything they need for a website that works.
With all the benefits WordPress offers, it's no surprise that it's also the best CMS for SEO.
Every business that wants to improve its online presence and visibility knows that they cannot stop at creating a website. SEO is essential to take your website to the top of SERPs, gain more traffic, and attract quality leads who will soon become paying customers.
And when it comes to SEO, WordPress is the best CMS for it. Here's why:
With WordPress, you can easily add permalinks with essential keywords, optimize the size of your images so your pages load faster, and add metadata to different forms of content that makes it easy for search engines to crawl and index your website.
The most important thing about SEO is user experience. If a site takes too long to load or doesn't look appealing when viewed on a mobile device, users leave. But WordPress has themes and plugins that allow you to customize and optimize your website at the same time.
The number of internet users that used search engines from their mobile devices has surpasses that of desktop browsers. This shows how important it is for your website to be as responsive on a phone or tablet as it does on computers. With WordPress, themes are already optimized for mobile devices without you having to do anything.
4. Social Media Integration
Social media is another essential factor in SEO. When you can engage with your audience better, your traffic and ranking goes up. WordPress plugins make it easy to share your website content to social media and embed your social media feeds on your website
Frequently Asked Questions
Q: What if my website CMS isn't WordPress?
Q: If WordPress is already SEO-friendly, why do I need your service?
365 Outsource is composed of SEO experts with experience that spans years. With our outsource services, we can help your website get ahead of the competition who doesn't have experts backing them.
Q: Is SEO for my website expensive to implement?
Outsourcing SEO is an investment, just like the equipment you bought and people you hired for your business. SEO will return your investment in the long run. Plus, we're happy to tailor our services with any budget you have.
Q: How will I know if your services made any difference?
Transparency is important to us. Luckily, SEO is a highly-measurable technique. So, we'll send you regular reports about the progress of your campaign.
Rank Your WordPress Website Now!
Fill out the form and we'll get back to you the soonest!