Outsource Web Development – Your Website, Our Solutions
Expert Designers and Developers
Our experienced web designers and web developers will work on your website as if they are your very own team.
Creative and Technical Expertise
We understand the creative and the technical requirements of businesses, which is why we provide web development solutions to marry both.
Excellent Communication with Clients
Nurturing relationships with clients is part of our core values, and we do this by maintaining excellent communication – from start to finish of the project.
365Outsource.com Web Development Outsourcing Services
Custom, SEO-friendly websites that put your business in front of your customers.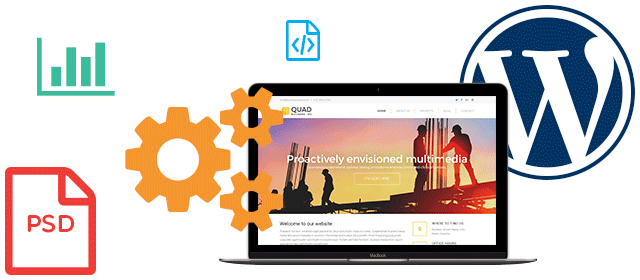 Website Development
We offer custom and SEO-friendly web development services handled by our team of designers and developers. Our outsource website development will take your online presence to the next level.
Web Application
We use the latest programming practices to provide unique web applications to businesses, big and small. Our team of web designers and developers build every app from scratch.
PHP Development
Our developers provide custom PHP development solutions using the latest technologies. We don't just offer our expertise, we're providing you with a service that works.
Mobile Application
More and more people are using their mobile devices. Having a mobile application for your business is a huge advantage and we're the team to build it. Our team designs and develops mobile apps that match your brand and serve your goals.
QA and Software Testing
We provide cost-effective QA and software testing services for web and mobile applications. Our certified testers have a keen eye for detail and use only the latest programming tools.
Why Outsource Your Web Development Needs to Us
As one of the leading agencies for web design and development in the Philippines, 365Outsource.com provides only quality online solutions for businesses, worldwide. Our company has built an impressive portfolio that consists of web, mobile, and desktop application projects. We take pride in having both the creative and technical expertise that will exceed your expectations.
Our clients are important to us. Through a dedicated channel, we listen to our clients' needs and make sure to meet their requirements on time. It's not just about excellent outsourcing; it's about exceptional communication, as well.
No matter how specific and complicated your project is, our team can make it simple.
1. Project Intake
Send us your requirements and special requests through an intake form. Upon receiving it, our team reviews the project and identifies all your needs. From concept to design and development, we think of the best and most cost-effective ways to fulfill your requirements. We make sure that we don't miss anything and that your brand is aligned to your needs.
2. Project Deployment
We'll execute your project after analyzing the brief. We update our clients regularly regarding the progress of their projects. Our team double checks everything, including design, content, and system bugs.
3. Approval
We send the project for your approval and apply any revisions you may have. After finalizing everything — and making sure that you're happy with our work—we send back the final and complete project.
About Our Web Designers and Developers
To provide quality online solutions, we need expert web designers and developers that can create remarkable work. As a web development outsourcing company, we employ professionals with suitable experience and remarkable educational backgrounds. They need to consistently impress us – and our clients – and must be willing to go the extra mile when it comes to work.
We value healthy collaborations and innovation. We let our people think and experiment, so we can innovate and provide better service and topnotch products to our clients. Our team of designers and developers regularly meet to align our vision. Deadlines and customer service are important to us—we work with diligence.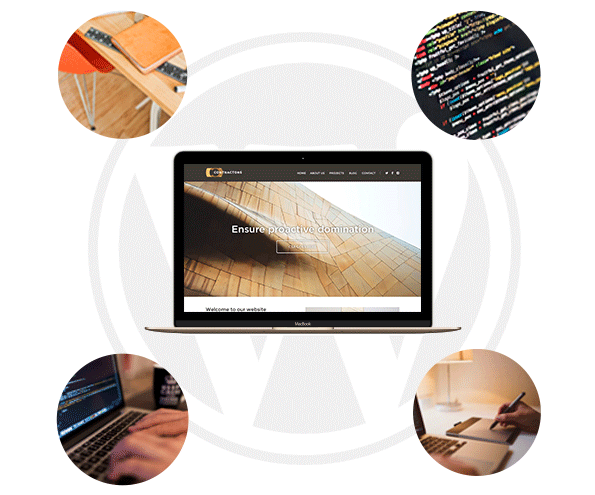 The Benefits of Outsourcing Web Design and Development Services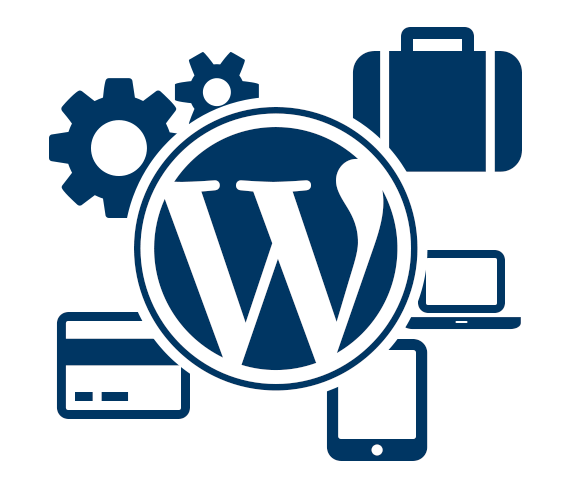 Many businesses are now enjoying the benefits of outsourcing web design and development services. Apart from getting professionally-made products, working with an outsourcing web design company saves you money, too. It is an economical and cost-effective option—you only pay a single amount for a bundle of services. Plus, when you outsource with a reputable company, you can be sure that the job is done right.
Outsourcing your web design and development allows you to leverage the benefits of the latest technology. Our team only uses advanced programs and techniques to develop effective, interactive, and attractive websites and applications.
Frequently Asked Questions
Q: How can you boost my business' online presence?
We can boost your online presence in many ways. First, we can build an appealing website that will leverage your business. We can also develop a mobile application to expand your audience reach. Combining these with our SEO, social media marketing, and content marketing services, your business will get the exposure it needs.
Q: What tools do you use for building websites?
We only use the latest programs and technologies to develop your websites and mobile applications. We build pages using WordPress, as it is one of the best and most trusted Content Management Systems today. It's a secure platform, but one that you can easily use, as well.
Q: Are your websites SEO-friendly?
Yes, they are. We understand our clients' SEO needs, so we build fast and responsive websites that will further boost SEO efforts. Our team can also install plugins and tools that will enable you to continue optimizing your page even after our project.
Q: Can I hire you on a per project/per hour basis?
Of course! We offer dedicated designers and developers that you can hire on a per project or per hour basis. The process will be the same, but the billing will depend on your project or on the number of hours we will spend on your requirements.
Q: Where is 365outsource.com based?
365Outsource.com is a web development agency in the Philippines. Our management team, however, is based in the United States. We communicate and work creatively, every day, to effectively meet our clients' needs.
Q: How do I contact a 365outsource.com representative?
Our Contact Us page has a form that you can fill out if you have questions about our services. We'll make sure to get back to you within 24 hours.