Get high-quality WordPress web design from our team of experts and focus on what you do best – running your business.
Let Experts Handle All the Backend Details
Work with professional and highly reliable WordPress developers for your web design and development projects – big or small.
Cost Effective WordPress Development Solutions
We provide results that are worth every cent with our cost effective WordPress design and development outsource solutions.
Quality Deliverables That Represent Your Brand
Every web design is created and developed with your business goals and brand in mind.
365Outsource.com's WordPress Development Solutions
Build a website with the most comprehensive WordPress development solutions from the experts.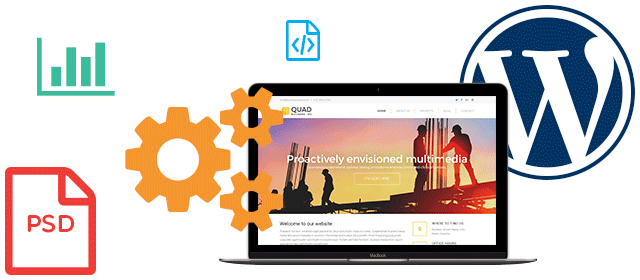 Custom WordPress Development
Get custom themes for different websites. Our developers combine their coding and creative skills to deliver premium websites from scratch.
HTML to WordPress
Need to convert your HTML site to WordPress? You don't need to know all the codes and process. We'll do it for you.
PSD to WordPress
If your web design comes in PSD format, outsource to us, we'll convert it and integrate it to your WordPress website.
WordPress Site Design
What do you get when you hire WordPress experts for your website design? A highly functional WordPress site design that serves as your ROI channel.
WordPress Site Speed Optimization
Slow loading time can lead to lost customers. We know better. Our website development solutions provide you with responsive designs for improved site speed.
WordPress Maintenance Service
WordPress development doesn't stop after launching your site. We make sure your WordPress site remains bug-free with our continuous maintenance.
Why Outsource WordPress Development to Us
As a business owner or an agency handling different clients, you need an expert who can work on your web design and development projects. That expert is us.
•   Less work for your agency
Don't have time to tweak WordPress websites? We'll do it for you.
•   High-quality WordPress websites
We redefine what quality work is all about with premium offshore WordPress development.
•   Technical support all the way
Don't have time to tweak WordPress websites? We'll do it for you.
•   A reliable staff to back you up
Our WordPress developer will meet all your digital requirements from start to finish.
With a very design focused WordPress developers team we make UX/UI a top priority and our WordPress programmers are well versed with the latest technologies and techniques. We utilize licensed paid plugins and themes on your projects so you don't have to worry about future issues of copyrights or intellectual properties.
1. Send Us Your Requirements (Intake Form)
Fill out our intake form with your website design and development requirements, and we'll take it from there.
2.  Our Team Reviews the Project
After intake, our team will assess your project and provide the recommendations to give you  flawless website design.
3. Project Execution
Graphics, website design, content — you'll get all these and more once we start your website development.
4. Send Updates Regarding the Project Consistently
You'll hear from us, not the other way around. Keeping you updated about your project is part of our web development cycle.
5. Double Check and Debug
No WordPress website will go live without undergoing our Quality Assurance process and debugging.
6. Send You the Project for Approval
You have the final say. If there's anything you want to be changed, we're all ears.
7. Implement Feedback from Client
Give us your feedback about the design, and we'll incorporate them into your WordPress website before going live.
8. Send Back the Final and Complete Project
Get the revised website design, approve, and we'll implement your approved design to launch your website.
About our WordPress Developers & Designers
Get your WordPress website developed by some of the seasoned developers and designers in the Philippines. We give you the advantage to create SEO optimized, high quality websites using the best practices and latest technology. Our experts know how to strike the balance between function and aesthetics to create websites with your business in mind.
We are your team. When you hire us for your outsource website development needs, you will have your own dedicated team who will work on your project – graphic designers, website developers, PHP experts, QA specialists, and project managers. We emphasize collaboration to build a website that fits your business and wins your approval.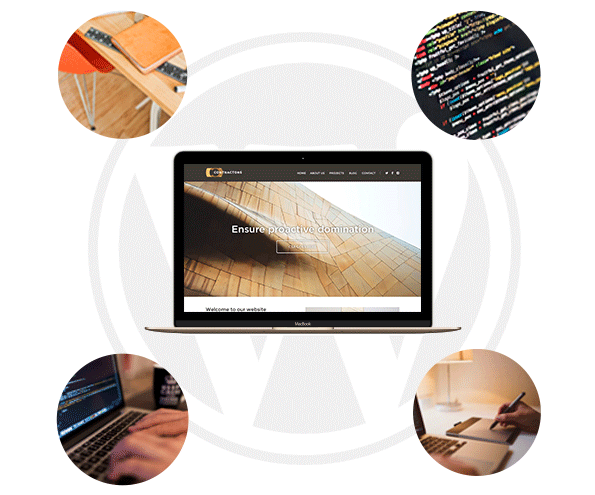 Benefits of Outsourcing WordPress Development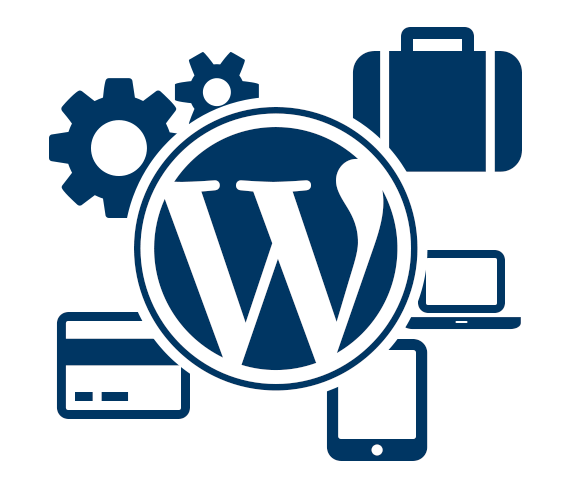 WordPress is the world's most predominant open source content management system, since it was founder by Matt Mullenweg in 2003, it has gained much traction and the CMS's capabilities grew from a mere blogging platform to strong framework that is able to manage membership sites, eCommerce sites, mobile responsiveness and basically everything under the sun.
Our WordPress development services span from simple brochure websites that could be done in a matter of two weeks to complex eCommerce themes. When you hire 365Outsource's development team you get decades of joined experience in theme development, managing shopping carts, mobile responsiveness, site speed optimization and more.
By outsourcing WordPress development to 365Outsource.com, you can allocate time into running your business or completing other projects and enjoy the following benefits.
Access to Resources and Technology

: Outsourcing your WordPress website development gives you access to resources and technology that would otherwise be unavailable if you handled the project alone.

Hire WordPress Experts

: You have peace of mind that the people who will work on your website have the expertise to complete the work.  

Save on Costs

: You only need to pay for the time rendered on the project, whether on a project basis or per hour basis.
Frequently Asked Questions
Q: What is the turnaround time for your WordPress website design and development service?
A project typically spans from 2 weeks to 2 months depending on the project's requirements, our consultants will scope your project and once the stakeholders agree on the development path the project will be assigned to a dedicated project manager, dedicated WordPress developer or team of designers, developers and QA specialists, based on your requirements.
Q: What technologies do you use for creating WordPress websites?
For our outsource website design and development services, we use WordPress as the main platform. We have different WordPress themes built using HTML5, JavaScript, CSS3, and PHP. We use Page Builders for building pages to provide you with an easy to use interface and unlimited layouts without requiring hard coding. We also install plugins to provide more features for your WordPress website.
Q: Do you provide the content for the website?
Yes. We have an in-house team of experienced writers who can accommodate all your content outsourcing needs – website copies, press releases, blogs, product reviews, and technical copy. We'll send you a project brief detailing all the requirements, so we can provide you with fresh, high-quality content once we launch your new website.
Q: What type of websites do you work on?
We build websites based on your niche and type of business. Using WordPress as our main platform for website development, we are able to develop corporate sites, brochure/portfolio sites, e-commerce sites, or even blogging websites. Based on your requirements, our developers will recommend the appropriate website design for your business.
Q: How do you charge for your WordPress website design and development service?
We want to be as flexible as possible to cater to your website development needs. We will create a scope for the project and base our quote to you on the projected hours required to complete the project. You will never be billed for hours that were not discussed prior. Communication is key.
Q: Who should I contact if I need assistance with the website?
It's our goal to fulfill your requirements with your utmost satisfaction as priority. Our customer support is available 24/5. You will also have a dedicated project manager and developer whom you can reach in case you have concerns about your WordPress website.