Content marketing is more than just a buzzword; it's a business strategy that's here to stay for years to come. People use the internet to consume all types of content – from videos, blog posts, and news articles to white papers, social updates, and eBooks. It's only fitting that marketers start focusing on this area, just in case they haven't.
But with such a wide range of content to choose from, how do you know which ones are effective for your business? The answer, my friend, depends on the goals that you want to achieve. Are you aiming for brand awareness? Would you like to generate more leads? Do you want to create your own online community? Perhaps you'd like to establish your thought leadership in the industry?
In today's article, I will discuss the content strategies that generate the highest ROI according to a recent study released by CopyPress, a software company that specializes in content marketing tools.
It's interesting to note that in the study, half of marketers surveyed are changing their channel focus in 2013, a majority of them said that their biggest focus will be on content marketing.
The graph below shows that featured articles, videos, and whitepapers are the three most cost-effective types of content according to marketing decision makers surveyed worldwide. 62.2% of respondents said that feature articles gave them the most ROI.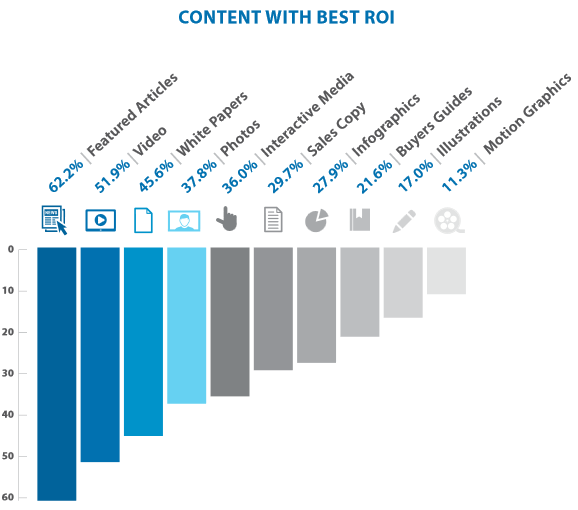 While video is considered as a close second with 51.9% votes, marketers also described it as a challenge to create, along with infographics and interactive media.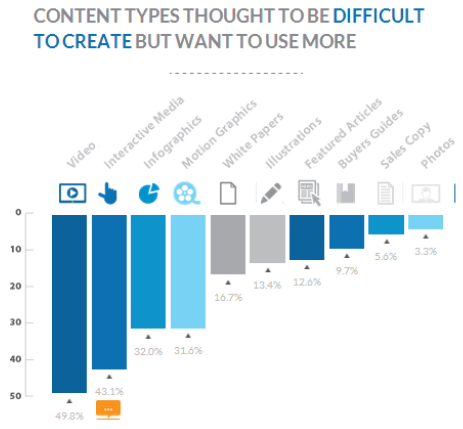 According to CopyPress, there was an interesting correlation between the content strategy which marketers found 'difficult' to source and that which they found 'expensive'. In the graph below, video, interactive media, and motion graphics are still the top three answers for most marketers.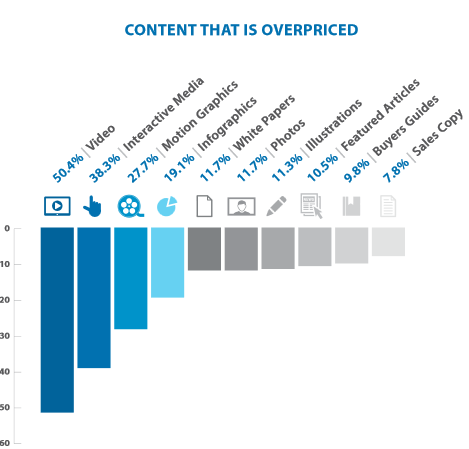 Of all the concepts that are directly related to content marketing, Google Authorship would probably win the title of the most talked about buzzword of 2012. To get a better gauge at how much marketers are paying attention to this content marketing element, CopyPress surveyed how many marketers are focusing on authorship this year. It revealed that majority of the marketers think if authorship as an important part of their content marketing strategy.

To get the full report from CopyPress, click this link to download the white paper.