Businesses all around the world are making tremendous efforts to improve their online presence. Facebook has been a consistent marketing tool helping them connect with customers and increase brand awareness. With Facebook's recent launch of "Facebook for Business",  businesses can get more out of their Facebook page with a few tips. If you are currently searching for companies that outsource, then ensure they know about this.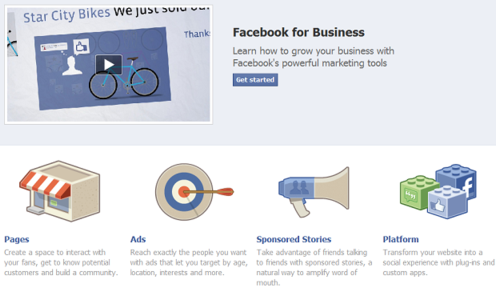 Facebook for Business concentrates on sponsored stories, ads, pages, and the main platform. It was rather surprising that the places were not pushed further in the content since it is a part that confuses businesses.
Facebook helps businesses achieve their set business goals and improve their online marketing campaigns. In their efforts to further help businesses, here are sample recommendations that Facebook would like to share with businesses.
Set goal – Goals are very important. Formulate goals that will help you shape or create the content of your Facebook page. This ensures that your content is relevant and useful.
Share exclusive Facebook content – Keep your customers interested by posting videos, photos, menus, or other sneak peaks about your business' new products and events.
Check your goals everyday – Once you have your Facebook page, maintain it by allotting 5-10 minutes every day to post updates and respond to customer comments.
Create a conversation calendar – Having a conversation calendar will help you keep in mind what, where, and when to post.
By following these simple tips, you will be able to learn how to grow your business with Facebook's powerful marketing tools. Apart from that, work with our social media marketing experts to further your marketing campaign efforts. Find a company, like 365Outsource.com, to provide you with turnkey solutions for all your marketing needs.