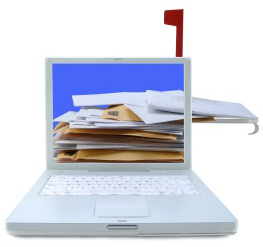 Why is SEO article writing so vital in managing and running an online business? Whether you profit from selling products and services or from pay-per-click ads, making well-written and informative blogs optimized for search engine crawlers are extremely important. This is why more and more successful website owners are realizing the value of creative and systematic web content writing.
In order to create and maintain good SEO articles in your website, there are a few writing guidelines that you should keep in mind. These pointers are not necessarily going to limit your creativity. Useful and informative SEO articles require artistic brains combined with technical knowledge. A basic understanding of how search engine optimization works would be a good starting point.
Researching Keywords
In order to create optimized content for your website, keyword research is highly important. By now you should have determined a particular niche or function that your topics will focus on. Make sure you only use keywords that are popular in search engines. Determine your competition using the keyword research tool by reading the presented data, and make slight keyword adjustments if necessary.
Targeting keywords
Now that you have a list of keywords to focus on, you'll have to make sure to include these keywords in your SEO article writing. The ideal keyword density for SEO content writing is about 1 to 3 percent. It would also be wise to include the keyword in the title of your article if possible. Of course, writing a keyword in the first sentence should be your priority, but it can also appear in the second to fourth sentences, as long as you place it in the first paragraph.
Be sure not to include too many instances of the keywords when writing SEO articles. It does not only make your articles sloppy and incoherent, but search engines might also mark these as spam and ban your content. You certainly don't want this to happen.
Writing unique and original articles
The creative side in SEO article writing is the challenge of composing unique and original articles. It is not enough that your website ranks high on major search engines. Internet users should read your posts. You can encourage them to do this by writing original and helpful web content.
There is no real secret in good SEO article writing. Your ability to turn valuable information into interesting, fun articles is the most valuable asset of your online business. The technique is to keep writing and writing until you master this art.