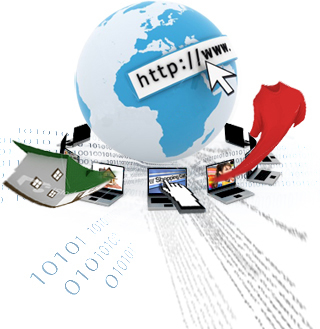 Business owners know the value of always being in the know when it comes to industry trends. If you're an entrepreneur, you must also know that they must make your brand known. The rationale is simple — if more people know about your product, then more people can buy your product. SEO outsourcing will do that for you.
Ask yourself: Do you have online presence? Is your online presence strong? Do you have a website that customers can go to whenever they want to check for updates or check out your services? Do you have a Twitter and Facebook page where you can interact with your customers?
These are questions that you need to pay attention to as a business owner, especially since most people now get their information online. Outsourcing can help you improve your business by making you internet friendly. For example, if you are a company that sells gourmet dog food, you must be able to connect with every internet user who types in "gourmet dog food" in the search box. Doing so increases your chances of getting customers, and with those new customers comes additional revenue.
Outsourcing to the Philippines is a good choice when you want to start on your SEO campaign. What value do you get when you outsource? Outsourcing to countries like the Philippines means that you can get cheaper, high-quality work than when you get an in-house team of specialists and writers. You also do not have to waste time screening every person in your SEO team because your outsourcing partner will take care of the hiring and recruitment process. All you have to do is to tell that company what you need and they will do the rest for you. You also do not have to spend a lot on training because the team that your outsourcer will recruit will be made up of SEO experts who can work on your campaign as soon as they come aboard.
SEO outsourcing is becoming as integral to any business as actually having a product to sell. Having a good SEO campaign will boost your online presence and will give your business more customers. If you outsource your SEO, you do not have to bother with any of the technical stuff. You will be free to take care of more important things that you can use to expand your business. It also gives you time to focus on other things like improving your product and developing your in-house employees.