Business process outsourcing (BPO) is a business practice where companies outsource functions and services to a third-party company. It began as a practice of manufacturing companies to cut costs on transporting raw materials, but it has expanded to include customer service and technical support. Most recently, trends have shown that "back office" functions such as human resources and accounting have also become also begun to be outsourced. One of the countries that have taken full advantage of this increase is the Philippines.
How It All Began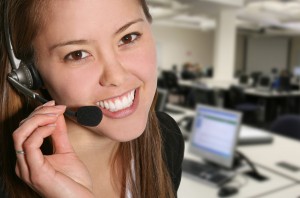 The history of BPO companies in the Philippines began in 1992 with Accenture, the first global resource center in Manila. The company began with software design and systems development, but later added a tele-services group for clients that required voice-related functions. Another early player in IT outsourcing in the Philippines was SPi, though their initial offerings included little more than data entry work. Only in 1997, under the direction of a new CEO, did the company begin to expand to include a more comprehensive list of services for potential and current clients.
Arguably, the first major boost to the developing IT outsourcing field in the Philippines came in 1995, when then-President Fidel Ramos made it his goal to update the infrastructure of the country to accommodate steadily increasing demand for IT-related services and functions. The government's push to modernize Philippine business contributed to the decision of companies to move part of their operations to the country. Among the companies to do this include SYKES in 1997 and PeopleSupport in 1998.
Growth and Expansion
Contacts centers comprise 80% of BPO companies based in the Philippines. These companies make use of the nation's vast talent pool and English-speaking work force. It is much easier for Filipinos to neutralize the local accent into something that can be easily understood by an American customer. Most companies outsource to one of the many firms that manage contact centers in the country. There are also companies such as Dell that own and manage their own facilities rather than contracting a third-party provider.
After the contact center boom, many firms, including BPO companies, began looking to the Philippines for transcription services – primarily in the legal and medical fields. Medical transcription services produce medical reports, discharge summaries, rehabilitation notes, and operative notes. This industry boasts a 98% accuracy rate, with continual training and re-training to further improve personnel.
Legal transcription emerged due to perceived incompatibilities with such services in India. The Philippine legal system is very similar in structure and procedure to the United States. That similarity has been instrumental in allowing Philippine legal talent to better understand and navigate the U.S. legal system and precedents than their counterparts in other nations. Legal transcription and support services are fairly recent, with the earliest emerging in the late 90s and early 2000s.
The most recent growth in the BPO industry in the Philippines comes from SEO outsourcing. Content development, management, and SEO marketing have become a steadily growing facet of the local outsourcing industry. American and European companies make use of the country's large pool of local design talent. Some experts contend that the Philippines has a much larger untapped talent pool for web design, graphic design, and animation than some Asian nations, while also boasting lower overall costs.
The Present
At present, IT outsourcing in the Philippines is a steadily growing field. Contact centers and other BPO service providers are expanding operations and adapting to accommodate potential clients outside of the U.S. The industry has grown 46% since 2006, and estimates on the demand for their services are expected to reach up to $180 billion within the next two years. The shift in emphasis from cost-effectiveness to quality and efficiency is also helpful in the growth of BPO companies in the country. With the global economy showing signs of recovery, the future of this industry in the Philippines is looking very bright.