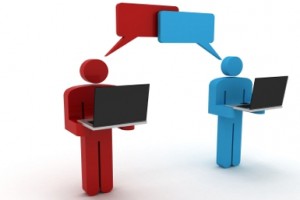 The online world continues to evolve bringing marketing opportunities for business owners with SEO and social media. As a business owner who is new to  marketing or would prefer to invest their time and efforts with other aspects, it can be extremely overwhelming with all the details and consistent task requirements. The smart action plan is to outsource services from specialists who are experienced and results proven for best practices. To help you understand some of the activities to rank your business web page, here are the following factors that marketers are expert with:
Factors you can Control: "On-Page"
"On-Page" factors can be controlled by SEO specialists by selecting good keywords that work, inserting them in several places like the URL, domain name, header, title tags, meta tag description and in the internal and outgoing links. Then other factors included with the keywords is the size of the font, style (if these are bolded, gaining more importance) the site size and age, and delivering fresh content to the page and the frequency of updating.
"Off-Page" Factors including Social Media that Influence
After completing on-page factors, SEO efforts should shift to off-page activities which influence the web page's search engine visibility. Specialists maintain communities for reputation management, social media marketing, guest blog outreach, press release promotions, PPC campaigns, video promotions, and everything that can help your online brand.
Outsourcing SEO and social media marketing for your business are results-driven with online campaigns reaching millions of internet users. Firms have dedicated people managing and achieving organic ranking which is the ideal outcome for your website. Do you want to hear more about our services? Contact us today!