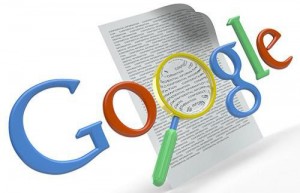 Today, SEO outsourcing companies are improving their content quality since it's evident that Google is on the move to improving the value of its search results. Google rolled out Panda updates and now, it's implementing another new feature that aims to help search bots identify good content. Authors of articles will now be prominently displayed within search engine results.
According to Google's Product Manager Sagar Kumdar, he wrote on the company's blog that authorship is a great way to identify and highlight high quality content. He also said that the web is centered on people and users who finding content on the web would naturally want to learn more about the author of the article, read their other content available online, and even interact or communicate with them.
The new Google feature places the picture of the author on the right side of the article. Included in the picture is a link to his or her Google profile. The new feature is being launched within a small subset of authors, and then rolled out to more writers and authors.
This program is powered by Google's new authorship markup and according to Google, the markup will still use existing standards such as XFN (rel="me") and HTML5 (rel="author") to allow search engines and further web services to distinguish the works of an author across the internet.
This movement from Google will encourage authors and writers to create high quality content. Author profiles in search engine results give recognition to the writers, which are not usually found in content farms.
Quality content is being emphasized by Google more and more today. If you are looking for quality content that is fresh and unique, look for companies online with reliable copy writers like 365Outsource.com. 365Outsource.com produces original, high quality content everyday that follow Google's writing guidelines. Continue browsing the website to learn more about 365Outsource.com and their social media marketing services.