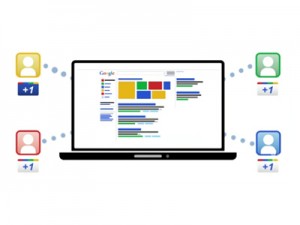 Good news for business and marketing companies, Google+ SMB-centric business profiles are coming soon.
Since the launch of the Google Plus's field trial, people have been speculating whether Google+ will have "Pages" for brands, businesses, or for non-human entities. It's similar to Facebook's Fan Pages and according to Google's top men, the product is on its way.
In a comment on Mike Blumenthal's blog, the speculations were confirmed when Google's head of Commerce & Local Jeff Huber said that there will be business profile pages in Google+; there is no launch date yet, however they are working as fast as they can with the coding.
Right now, Google is discouraging people to create Google+ accounts for business but some businesses and non-human entities were already able to make one. Despite that, once the pages/profiles for business finally arrive, businesses should be able to create profile pages akin to Facebook Pages, with added Google SEO benefits.
1. Businesses with Google+ SMB-centric pages will be indexed.
2. They can be "followable".
3. Individual posts and updates can be +1'd, which may be fed back into Google's rankings and search results.
4. Apart from those, as Google+ continues to gain more users, the incentives for companies are almost evident.
A current challenge is how Google can combine or cross-reference information made by business on Google Places to Google+ business pages. Hopefully, Google will find a solution for businesses to cope with the change and if not, this is certainly a problem for as they would have too many entry points for their business.
Businesses that want simplicity can turn to SEO outsourcing companies for their social marketing needs such as SEO, web design, and content writing services. 365Outsource.com is a reliable and competent SEO company that can provide you with a turnkey solution for all your needs. Browse through our website to learn more about our services.