For companies who outsource SEO, here's one thing that you have to be aware of: Google's latest algorithm change had an impact of 35% in the search results. Comparatively, the previous Google Panda update only affected 12%. With the new change, everyone's eager to know who were the winners and losers of the update.
Winners
A list of the "winning" sites is available in many SEO blogs. These were the ones who largely benefitted from the algorithm change. Five websites stand among the rest in terms of their Alexa rank. LastFM.com, RockHall.com, Dominos.com, Allthelyrics.com and TechCrunch.com are the websites which gained a lot in terms of the Alexa Ranking and the Google algorithm update.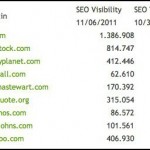 Losers
In every game, there are winners and there are losers, sadly, there are some sites that were also negatively affected by the recent update. The sites that lost (according to their Alexa rank) are: ComCast.net, Univision.com, ShopLocal.com, AmericanExpress.com and Blogger.com.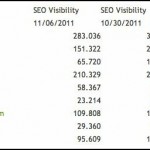 Discrepancies
There were some discrepancies in terms of the results. Many websites were greatly affected, and most of them had a negative result.
Secure Your Sites
Google made it clear that search results aren't necessarily what the "people want". Though you might not need to revise existing content on your sites, you might want to consider being more active, because this may benefit you in the search engine result pages (SERPs). Take advantage of some of these methodologies: Social Media, Internet Marketing and Onsite Blogging.
If you're having trouble with your SEO efforts, don't hesitate to let us know. 365outsource.com is the leading SEO outsourcing company based in the Philippines that offers turnkey online marketing solutions to its clients. Visit us at www.365outsource.com to learn more on the products and services that we offer.