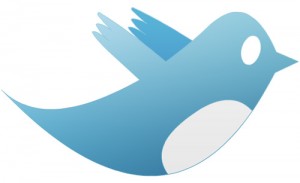 In the world of SEO outsourcing, social media networking sites have been a constant tool for companies to boost their clients' online marketing campaign. While Facebook and LinkedIn have known strategies on how they can be utilized for search engine optimization campaigns, Twitter's strategies are fast and oftentimes live. Here are 4 different ways how SEO companies harness the power of hashtags on Twitter for your business.
1. Hosting a tweet-up
Organizing a common place to share and discuss relevant and new topics by your fellow experts and specialists in your industry helps create a community with enlightening conversations. This helps your company become an established and recognized authority in your industry.
2. Answering customer questions
Companies should always provide easy and accessible ways for their customers to contact them. Creating a tweet-up with a custom hashtag for customers who have questions is a great way to respond to them. This gives you more exposure by being included in a user's tweet; the user's follower will see the hashtag and may then participate in the conversation.
3. Running a giveaway
Running a contest or giveaway is a good strategy in taking a step further towards the achievement of a social media campaign. You can give users an entry every time they send a tweet that includes your hashtag.
4. Raising funds for a good cause
If you want to raise funds for a good cause, then you can try using Twitter to spread the word. This will garner @ mentions to your company.
Twitter acts as an instant universal group chat that allows anyone who has a Twitter account to participate in the discussion. Whether it's about a primetime television, sports events, current events, or the latest gossips, Twitter can also allow people to harness its power leading to serious exposure and gains for an individual or a business.
If you want to outsource SEO, look for a company that can provide you with Twitter social media solutions. 365Outsource.com helps you bridge the gap between you and your target market using Twitter, Facebook, and other social media platforms. Gain quality leads and earn a good reputation in your business industry by checking our services.