Jeff Weiner, CEO of LinkedIn, revealed during the company's first earnings call as a public company that LinkedIn is adding two new members every second. The social networking site is the first to become a public company, which some people say may be the reason for the site's growth. Today, it has around 120 million members as it added around 5 million members in just the past month. This makes LinkedIn a viable social media tool for companies providing outsourced SEO services for their clients.
Traffic is now up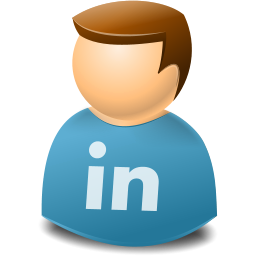 The increased traffic that LinkedIn is receiving has tremendously jumped to 7.1 billion views, meaning an increase of 80% from the second quarter of 2010. Its mobile page views have also increased approximately 400% year over year. Currently, LinkedIn has more unique monthly visitors than Twitter and MySpace.
More updates
Weiner further said that LinkedIn will continue their mobile efforts and add new mobile-specific services to LinkedIn in the coming year. Moreover, the social networking site for professionals will be updating their company profiles and homepage features.
LinkedIn as a tool for businesses
LinkedIn is known as the most widely used business networking site. Companies with LinkedIn accounts can use it to find potential clients, service providers, and partners. You can build your credibility with members and find expert answers from other established names in your industry. You can also promote your latest blog posts on LinkedIn.
With more than 100 million users from more than 200 countries all around the world, LinkedIn is the fastest growing networking site for professionals. The site gives members the opportunity to search for jobs, create business contacts, and more.
Learn more about companies, like 365Outsource.com, offering LinkedIn services. They offer social media marketing and other SEM and SEO services like Google Places SEO. Learn more about our services.