Google.com users in the United States will experience the beginning of +1, which is rumored to part of the search engine's new social network or simply a social layer similar to Facebook's Like Button. +1 is intended to improve search experience by integrating recommendations right next to the search results.
All ads from Google AdWords that appear in search results will have +1 right next to them for users to favor which will appear to others in their social networks to see. Statistics about which ads are getting the most +1s will be shared with all advertisers while organic listings or statistics for non-paid ads that are registered with Google Webmaster Central is still at the working stages.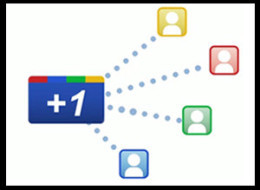 Having the +1 on business web pages is an important tool that allows more traffic generation and activity by influencing the ranking and look of the results. Things that normally will not appear will now have opportunity to be linked and shared through your social connections. This new addition compliments another marketing platform with Google Places which focuses more on location based marketing. 365Outsource provides solutions with Google Places SEO capturing the local market. Signing-up will enable targeted location-based marketing, providing more brand management for your business from a team of specialists with several years of experience mastering effective methodologies. The consistent work flow at an SEO Outsourcing firm guarantees ranking results and access to technology that can manage the dynamic trends. Outsourcing has become more accessible to business owners as it gets more practical, customized, efficient, and affordable.
Have an effective SEO starting with Google Places and visit our website or find another product that is more suitable for your business. Learn more about our services.