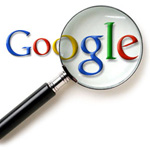 "We change, whether we like it or not."-Ralph Waldo Emerson

Yes, here it is again, a search update. Last January, Google released another addition to its algorithm. This is said to be only one of the search updates which will happen this year. As an SEO outsourcing company, we need to be updated with the changes happening in the algorithm of search engines to execute better optimization.

Some of the updates made in January were the launch of Search Plus Your World which brought social results into Google's search results. Another is the Page Layout Algorithm which targets sites that has too many ads. They've reminded website owners that the company has the right to change how our website titles appear on the search result pages.

Here are some other important changes on January:

Panda

We have experienced Panda updates every 4-8 weeks last year. Many believe that it is manually updated, and it is becoming integrated with Google's ranking and indexing systems.

Fresher Results

The fresher results update was launched last November which aimed to provide more relevant results for searches that involves timely information. However, last January, Google made minor adjustments. One these is how it determines the date of a certain document.

Google Instant

Google Instant is the ability of Google to see search results as you type. However, if your computer isn't fast, Google can now detect your computer's speed and turn off Google Instant automatically.

Whether we like it or not, Google will make changes happen on the web.

If you need any help in online marketing, don't hesitate to let us know. Our company offers solutions to your online marketing needs. Some of our products are Google Places SEO, social media marketing, SEO content writing and a lot more. Visit us at www.365outsource.com to find a custom solution for you.