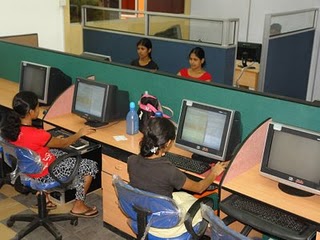 The latest buzz in the global offshore outsourcing industry is the potential development of Sri Lanka as a destination for BPO and other IT outsourced services. That's going to be a long time from now, as the United States Agency for International Development (USAID) says that it's no longer going to offer JAVA training in the country.
Why the sudden development? Most of them don't have basic computer skills, and that puts a dent in the overall development plan for Sri Lankan offshore outsourcing. USAID says that it will instead focus on basic skills training in IT. The area was devastated by civil war that began in the 1980s and continued until 2009. There isn't much debate that the country needs help, and the American aid organization is doing a great service by offering the necessary training in an industry that could provide jobs to these people.
The move isn't going to affect Philippines outsourcing. About 70,000 new openings were added to the vibrant industry in the country, specifically in the call center, IT, and BPO sectors. The economic growth is undoubtedly spurred on by the industry, having been named the "sunshine industry" some years ago. That's why many companies turn to the Philippines for their offshore outsourcing needs.