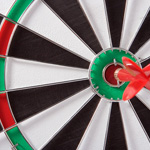 All of us may know by now how the internet can affect our marketing efforts. Today, as much as we'd want our brands to reach a high position on search engine results pages (SERPs), we know that it will take a lot of effort to do so. This is why SEO outsourcing companies like 365Outsource.com offers services which will make your websites reach the top in the SERPs.

Now, if you want to make your online marketing campaigns work, aside from outsource SEO efforts, you need to measure another thing – just to show the value of your SEO efforts. Get ready – this may surprise you, because a good measurement of marketing success today is reach and frequency.

As traditional advertisers would do it, there is a formula for this:

Reach (number of receivers) x Frequency (number of people exposed to your message) = Gross Rating Points (GRPs).

GRPs are also known to be the effectiveness or value of your marketing campaign.

Reach & Frequency – Dead or Alive?

Many have said that these two variables have been dead a long time ago, but recently Google has been reporting on it. As experts would say it, if Google's reporting on it then it means something to their algorithm. As SEO practitioners, maybe we should take a look back and start considering reach and frequency metrics again as an additional metric to show value for our SEO efforts.

Just because an additional metric is again to be used for SEO purposes, it doesn't mean that we can't follow. As a leading SEO outsourcing company in the Philippines, we use various metrics and methods to meet your needs. Visit us at www.365outsourcing.com and view a wide range of services that we offer for you.