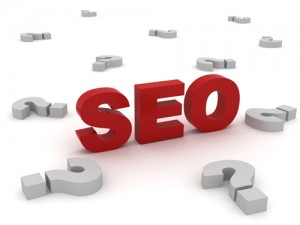 Internet marking is constantly changing with variations in the search engine algorithms. The patterns are modified with online behavior with social media sites and search engines evolving to deliver the best results. Consumers are more inclined to search the net for their products, review forums for references and recommendations, and then finally head to the store to make the purchase.
As a business owner, you'd like to be sure that you are updated with online trends and innovative marketing methods to be able to reach over billions of people surfing the net. Online marketing has a dynamic nature and marketers need to respond with flexibility in approaches and style to adapt to the best practices. Clearly, the wiser decision is to outsource SEO for your business.
Taking your business to the next level is easy when you hire a company that is well versed in SEO. This is when the practice of using legal, ethical means to properly market a website online in order to raise the ranking in search engines. Plus, your business will have access to quality keyword strategy, SEO consulting, strong link building, and accurate ranking reports.
Furthermore, SEO firms have developed solutions that will work well with your company's present PR program. They are specialist with software recommendations that will work best for your brand online in order to create great customer experience. Social media platforms such as Facebook, Twitter, and YouTube are some of the places they utilize to give your company an image boost.
Also, PR or marketing campaigns for your new product or service are easily executed with an outsourcing firm. This is because offshore businesses are fully equipped to deliver instant solutions with SEO techniques that guarantee immediate online results. Asia is a good location to choose offshore for your business and the Philippines in particular is well-versed in the English language which makes it an efficient option for outsourcing SEO for content writing requirements.
While traditional marketing models will continue to exist, they will prove to be not as effective in businesses. Technology will rapidly revolves to push targeted marketing capabilities for your business and outsourcing SEO solutions will continue to evolve with it. The internet has empowered consumers so make the better decision for your business by hiring an SEO Specialist.