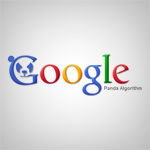 There are many Panda updates happening today that all SEO outsourcing companies should know. See, the leading search engine, Google, has been constantly updating their algorithm for the benefit of users. Today, they have confirmed their latest update – Panda 3.3.

Panda 3.3

Google says that the Panda 3.3 launch refreshes data in the Panda system, which is said to be more accurate and more sensitive to recent changes on the web. This update is similar to Panda 3.2 which happened last January, which Google described as only a refresh on their data and is not related to changes in any ranking signals.

Link Evaluation Signal

However, in this Panda update, Google also announced that their getting rid of a link evaluation signal. Google explained that they have been using characteristics of links for them to figure out the topic of a linked page. Today, they changed the way they evaluate links, and they are no longer using a method of link analysis that they have been using for a long time.

Search Rankings

Google also announced how traditional algorithmic ranking factors will have a huge role in triggering local search results. This means that Google will rely more on the ranking of their main search results, and they'll use it as a signal.

Freshness

Another improvement is on how they've applied new signals which will help them identify fresh content in their results page faster than how it was before.

There are also other things that Google will change. They said that the improvements, whether big or small will add up to an improved search engine over time.

For every improvement that Google will make, 365outsource.com will definitely help you with your online marketing needs. If you wish to outsource SEO, don't hesitate to let us know. Visit us at www.365outsource.com today.