The choice to outsource is one that has multiple considerations before it can be made. There is the potential for easing financial pressure on a company to form or maintain a department that could be handled elsewhere. There is the chance to tap into other locations for expertise in an area where the company doesn't have proficiency. In many cases, despite the factors that must be considered carefully, outsourcing can be of great benefit to a company. However, a decision with an equal number of considerations is choosing a third party to handle these details.
Area of expertise
One of the first considerations in choosing an outsourcing company is the expertise of the possible providers. A client that requires skilled programmers and graphic designers should not be looking into call centers as its outsourcing management provider. Check the company's portfolio to see what services it actually provides and what it has extensive experience with. This can save time since the outsourcing provider already has an idea of what is required, knows how to provide it, and needs only the specifics of the client's business.
The price
An outsourcing company is supposed to save a client business some money, so price is always a major consideration. While the choice to outsource no longer depends entirely upon whether or not the offshore outsourcing provider is cheaper, it is still a major consideration. The services provided should not cost the client business more in the long-term than it would to simply hire, staff, and maintain that division itself. In many cases, outsourcing management companies can be negotiated with for more reasonable prices for their services.
Quality of service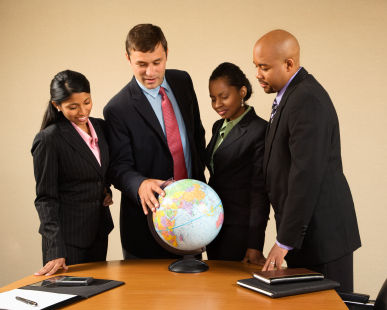 Contrary to how things were initially, outsourcing providers now must focus not only on keeping their prices low, but also on making sure that their output meets the standards of their client. Depending on the industry, the offshore outsourcing provider might be willing and able to provide some sample of their output for a prospective client. Content management firms, for example, might produce sample content to convince a company to outsource their writing needs to their business. Some call center providers offer trial periods for their services, usually lasting no more than one month and no longer than three.
Selecting a company to outsource a critical or back office task to can be difficult, and there is the risk of costing the company more than it would have otherwise. However, there are numerous offshore outsourcing providers in the market and a potential client can take the time to evaluate and choose the right one. Selecting from them can involve looking at their expertise, checking out the quality of their service, and evaluating if the price is right.