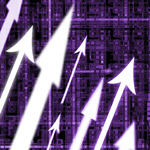 Many things have happened last 2011 regarding SEO, but we can't rule out the fact that there are more things to come. However, for enterprise-level SEO, we know that there are trends which we should watch out for this year. Many SEO outsourcing companies like 365outsource.com, are aware of industry trends that may benefit you.

Here are some of the enterprise SEO trends to watch out for this year:

Social Media Marketing

Google+ made its way last 2011, and currently, no social discussion is complete without this social media site. Yes, we are currently seeing Google+ slightly going down in SERPs these past weeks, but that doesn't necessarily mean that it'll go away. There are some changes regarding search queries for logged-in users.

When you're logged in to your Google account, your search queries aren't passed on to analytics, but instead to AdWords advertisers. Google assured people that only a small percentage are affected. However, Google+ subscribers are increasing. Users logged in to their accounts perform searches, hence the number (percentage) will definitely continue to increase.

This means that there may be an increase to a "not provided" search query. Then again, you can't rule out how important Google+ is to SEO. One of the things that you can do to integrate Google+ with your search campaigns is to implement social extensions to connect your AdWords account with your Google+ brand page.

Domain Authority

Social media has influenced SEO, but classic domain authority still has the biggest impact on SEO. See, no matter how much social media has influenced SEO, Facebook nor Twitter data won't be on Google's search results, not until it gets significant access to data. Link graph is still the most reliable ranking signals that Google uses. It's still the current method that makes the difference in competitive SERPs. Old-fashion links are still best, and sites with domain authority are still at an advantage in SEO.

If you need help in your online marketing campaigns, don't hesitate to visit us at www.365outsource.com. Our company offers a wide range of SEO outsource solutions that will definitely help your business.