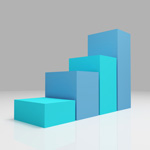 More companies today would outsource SEO to focus more on other aspects of developing their business. However, do you really know what skills your outsourcing company should have to ensure the best search engine optimization for your brand? Before outsourcing SEO to any company, make sure they offer important solutions to make sure that you get maximum visibility.

Technical SEO

SEO isn't just about keyword research and stuffing it on your site. See, you have to know that SEO is a process that makes websites better on both page and server level in a structured way. This process makes it possible for your sites to be found on search engines, which may eventually generate traffic and conversion. On page optimization is a given, but it will be best to find an SEO outsourcing company that also takes care of the technical side of SEO such as code.

Social Media Marketing

Now that more people are already visible online, social media has been an integral part of everyone's lives. Yes, social media isn't only about maintaining Facebook, Twitter, YouTube and LinkedIn accounts but it will be more helpful for businesses if it can actually drive traffic out of these social media networks.

Usability & information Architecture

SEOs should also know that their sites should be aesthetically pleasing with good navigation. A website's physical appearance can make users want to click and go back to your sites often. That said, a fresh site appearance and clean media also contributes to SEO.

If you need help in SEO, don't hesitate to let us know. 365outsource.com is an outsourcing company that caters to all of your online marketing needs. Visit us at www.365outsource.com to learn more of the products that we offer.