Social media platforms are practically everywhere these days, and almost everyone uses them. They have helped connect people in different ways, but they also provide intriguing business opportunities. Social media marketing provides a new way for a business to connect with its customers and try to increase awareness of its products or services. This can be an intriguing way to get the word out. It all comes down to how it's balanced.
Social media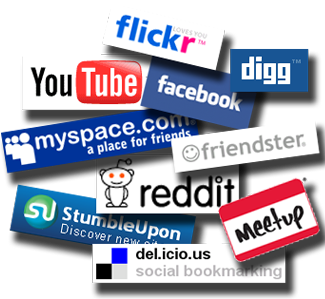 Social media platforms have become an interesting new thing. These are used primarily for interaction and discussion and are often highly accessible. The idea is to allow for a greater deal of social exchange and user-generated content than more traditional forms of media. The popularity of Facebook and similar sites has led to social media marketing as a tool for business.
The benefits
The main benefit of social media marketing is that it is an almost direct connection to the customer base. Social networking sites, blogs, and similar media all have a personal feel to them, and there is a large segment of the population that can appreciate marketing efforts being conducted through those sites. It's the Internet equivalent of word of mouth, since one user is inevitably going to be connected to other users. This allows for the possibility of expanding one's customer base without really making too much effort. It is also relatively quick and easy, so companies that engage in Philippines outsourcing can actually perform this task and other online marketing methods without disrupting the time needed for either one.
The drawbacks
Any SEO outsourcing firm will confirm that social media marketing is a tricky balance. The content needs to sell things and put a positive spin on them, but not appear pushy and unnatural. Statistically speaking, many people will be turned off by companies marketing in social media platforms if they are overly positive or do not feel "natural." It is best used with other methods such as content writing and link building.
Social media marketing has a large degree of potential as an effective marketing tool. For now, companies are still trying to find the right balance between marketing spiel and general approachability to attract as many customers as possible without pushing the more sensitive ones away. SEO outsourcing companies provide this and other tools for a successful marketing campaign.