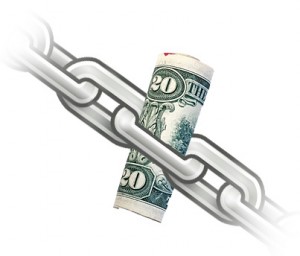 Google has always been advancing the quality of its search engine results. The company has been promoting good practices among webmasters in order to have good page rankings and avoid being penalized. Companies providing social media marketing are also advised to practice these guidelines because Google sends out notifications regarding bad links that point to a webmaster's website.
In January of this year, Google was sending webmaster tool spam notifications as well as notices if websites were penalized for selling links.
The email is a simple notification that advises them if Google detects the use of techniques not included in the Webmaster's Guidelines. Google is advising them to "look for possibly artificial or unnatural links pointing to the site that could be intended to manipulate PageRank. Receiving such a notification means that your website has been penalized due to bad links, which may be unnatural links or paid links pointing to your website.
Google started its campaign against the rapid spread of paid links in October 2007, which ultimately helps improve the quality and authenticity of search engine results. This may be a step closer to ending the "war on paid links."
SEM and SEO companies should always stay true to the Google's Webmaster Guidelines to avoid any mishap with Google for their clients. As a result, businesses interested in hiring SEO companies should ask SEO companies regarding their techniques, especially link building. 365Outsource.com is an SEO outsourcing company that adheres to Google's Webmasters Guidelines in all of their SEO and social media marketing techniques.
Trust only the professionals with 365Outsource.com. Learn more about their latest SEO services.