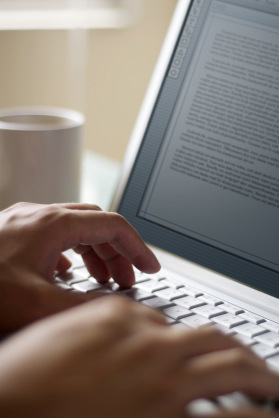 Web content writing is a vital component in the success of any website. Even with the number of search engine optimization techniques used today for bringing in more site traffic, relevant and well-written content will almost always bring visitors back to a website. Finding a great source for SEO content writing can help any online venture in finding success on the internet, and right now they have the option of either hiring a freelance writer or outsourcing to the Philippines and other parts of Asia.
Freelance writers are abundant these days, as writer profiles can be found almost anywhere. There are many websites where writers can post their rates and samples. There are some problems with giving your trust to a freelancer for SEO content writing duties. There is no way for you to know if the writer is really any good. Even if they've sent you their sample materials, who's to say that it wasn't copied or taken from someone else? Quality control is almost non-existent when employing a freelance writer and you will most definitely have to handle that part of the job on your own. Varying prices will also make it hard for any online business to find any freelancer suitable for SEO content writing.
Outsourcing to the Philippines is definitely the better alternative, as it brings in more benefits as opposed to freelance writers. The Philippines is home to many competent writers that can handle not just SEO content writing, but also press releases and many other types of writing for online marketing. Writers in the Philippines can handle writing and speaking in English very well, and are exposed to western cultures and practices.
Outsourcing SEO content writing to a provider in the Philippines holds many advantages over hiring a freelance writer. One major difference is in quality control. Web content writing providers screen many applicants before hiring, making sure they are fully qualified for the job. Daily, weekly, and monthly reports also ensure that workflow is solid and streaming from the service provider's end, leaving you with more time to handle other issues of your business.
There's a reason why freelance writers remain under the radar even on something as vast as the internet. They are usually not dependable, and the difference in work results can attest to this. Most of these freelance writers are only out there to make easy money. Outsourcing to the Philippines is certainly the best way for you to get all your SEO content writing needs. You may even find other services like link building, to really get your online business going.