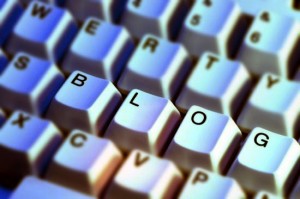 'Blogging' has become an accepted addition to our vocabulary. But many startups still don't know how to tap into this highly beneficial platform. Over 345 million people view more than 2.5 billion blog pages each month – and that's on WordPress alone.


As a business owner, just imagine how many customers you can reach if you have a fully functional and updated blog. For a primer, I have enumerated some of the top benefits of business blogging.

Opportunity to Create an Active Online Community


Adding a blog to your site provides an opportunity to share your expertise, highlight your products' features and benefits, announce a promotion, and more. If you have a website, a blog attracts your visitors to exchange ideas with you. Blogs encourage feedback and comments from people who share interests on products and services similar to what you offer. By responding fast to them, you can even spark engaging discussions with your readers thus allowing you to start nurturing a relationship with them.

Boost Search Engine Rankings


A constantly updated blog breathes fresh content to your website. And we've said many times how fresh content helps you boost your search ranking overtime. Your target market will more likely find your website right away if you have fresh, updated, and keyword-rich content. It's also a great way of building your brand image in front of thousands of people across continents.

Online Reputation Management


A blog gives you a platform to defend yourself and your business against any negative comment and damaging feedback from detractors, customers, or just about anyone who tries to ruin your reputation online.

Wider Reach At Low Cost


Blog content helps you reach existing customers, prospects, marketing partners, investors, and even potential employees. You can easily set up one for free and it doesn't take much to maintain. Even if you choose to invest some money by hiring experts to help you setup and maintain one, the long term value that a properly utilized blog creates is definitely worth every penny spent.


Remember, blogs need to be insightful and useful to your target market. It should be engaging enough to trigger response from readers and make them want to visit your site every now and then. Call us if you want to know how you can efficiently incorporate a highly effective blog into your marketing efforts.