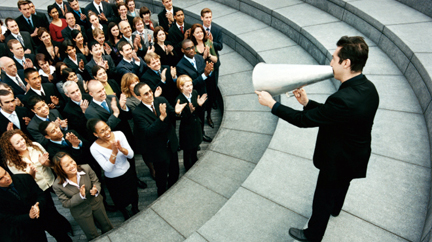 Do you think your company is an industry leader? Many companies mistakenly focus on comparing themselves to their competitors that they lose sight of what being an industry leader is about. It's not just about who has the highest amount of sales or profit. Here's a list of qualities your company should focus on acquiring to help you become a leader in your particular niche.
Honesty
In an age where your customers can easily find information about a business with a single search query, honesty and transparency are some of the most important qualities your company should have. You need to be upfront and straightforward with your customers and your employees. Being dishonest and insincere can make customers doubt your trustworthiness and ability to deliver the solutions or products they need.
McDonald's is one example of a company striving to be more honest with their customers. Adding their products' calorie counts to their menus was a potential risk in terms of sales, doing so showed how much the company cares for its consumers. McDonald's USA president Jan Fields said, "We want to voluntarily do this. We believe it will help educate customers."
Credibility
Producing quality content and publications is one of the best ways to establish our business as a leader, and this requires a huge amount of credibility. Customers will trust companies that provide free, valuable content and information consistently. Make sure that your blog posts, guest blogs, whitepapers, and other content give your customers something they want and need.
When distributing your content, be consistent and choose only reliable publications. Getting published in reputable and authoritative websites can help boost your credibility.
Authority
Your company's executives and employees should be industry leaders in their own way. Do they speak at important industry events and conferences? Do their articles make it into important publications? Positioning the people who work for and run your company as industry authorities helps customers recognize you as the best in the business.
Becoming an industry leader takes a lot of effort and hard work, but doing so can improve your company's reach and influence. Contact us to find out how we can help your brand establish its reputation as leader in your particular industry.