Many companies are finding ways to gain online visibility. Most of them outsource SEO efforts to help them in their online marketing campaigns. For companies who are still in the look-out for ways to build links to gain maximum visibility, here's one way to do it – Email Marketing.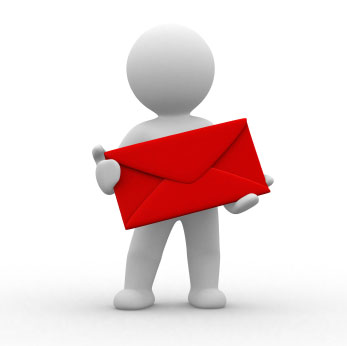 Email Marketing Campaign Set-Up
Email List Building
If you are an e-commerce-based site or even content-based site, having a subscription to an email is highly advantageous. However, business to business (B2B) marketing or affiliate marketing isn't also left out since email subscriptions will come in very useful to them as well. See, email list building is a good way to get customers and potential customers, and bring them in your circle. The email addresses that you have will be valuable over time, so make sure that you maintain a good relationship with them.
Email Subscriptions
There's one thing that some websites forget when having an email subscription button on their site. A couple of information is there, except the name. Don't forget to let your subscribers put their name because it'll help gain open rates. Putting their first name in the email that you'll send out will build a good connection between your brand and your subscriber.
Frequency
When initializing an email marketing campaign, make sure that you set the frequency. This is how many times you're going to send out an email in a week. As much as possible, you only want to send out an email to your subscribers once every week.
Test
Before you launch your campaigns, make sure that you test them first. You have to know how these email campaigns perform, even before you deploy them. While testing, you should be able to try different things such as subject lines, headlines, using the overlay and a lot more.
Link Building
Drive value back to your site by placing direct links on your email, or having a good anchor text pointing to the right pages, or even brand pages that are directing to your home page.
There are a lot of things that you can do to gain advantage over email marketing. If you need any help in gaining visibility, don't hesitate to let us know and we'll help you out. Some services that we offer are SEO outsourcing, link building, guest blog outreach, etc. Visit us at www.365outsource.com to learn more about the products that we offer.